PRESS RELEASE DETAIL 68
A Press Release is one of the most cost-effective tools there is. Build credibility by publicizing your company events, performances, and other newsworthy items. Contact Us to feature your Press Release.
Return to Press Releases List
10/17/2013 12:00:00 AM
David R. Blancett, AFCPE, an Internationally Renowned Expert and Consultant on the Financing, Purchase and Sale of Yacht Portfolios, is Now a Member of Experts.com
---
Stockton, CA (PRWEB) October 17, 2013
David R. Blancett, principal at Yacht Risk Management, LLC, has spent over 30 years specializing in banking and marine lending. As a past president of the National Marine Bankers Association, he directed the purchase and sale of yacht loan portfolios, developed credit review procedures for yacht lenders, coordinated the foreclosure and liquidation of large yachts, and managed yacht loan credit analysts and originators. Blancett retired from Wachovia Bank as a Senior Vice President and President of their First New England Financial yacht lending subsidiary in 2002.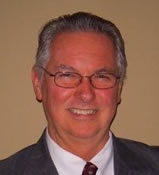 Blancett's experience includes the successful design and management of national marine lending programs for First National Bank of Chicago and John Deere Credit, direction of due diligence and bid formation for the acquisition and disposition of several multimillion dollar yacht loan portfolios, formation of audit and credit review procedures, and coordination of the foreclosure and liquidation of large yachts. While at John Deere Credit, he held credit authority for loan requests up to $750,000 and regularly presented and sponsored yacht loans up to $5,000,000.
Mr. Blancett's consulting services are offered to lenders, insurance companies, businesses and individuals with single yachts or yacht portfolios. His services encompass a full range of expertise and include yacht loan structuring, documentation and insurance, portfolio sales preparation and evaluation, foreclosure, repossession and liquidation coordination, and vendor selection and negotiation.
David R. Blancett is one of Experts.com's cadre of world-class expert witnesses and consultants. His engagements are within the domains relating to loan documentation and insurance issues, sales due diligence issues, foreclosure, repossession, and liquidation issues, yacht broker standard of care issues, and vendor negotiation issues.
MORE ABOUT DAVID R. BLANCETT
Visit David Blancett's Website:
www.YachtRiskManagement.com
View
David Blancett's Expert Witness Profile on Experts.com
ABOUT EXPERTS.COM - KNOWLEDGE CONNECTED!(TM)
Since 1994, Experts.com has offered expert witnesses and consultants worldwide an effective, efficient, and economical platform to promote their services and knowledge to legal professionals, the media and other prospective business clients worldwide. Experts.com does not broker the engagement between the clients and members. Clients may search over 1300 expert witness areas of expertise or have Experts.com's knowledgeable staff complete the search for no added cost. 1-866-2-EXPERTS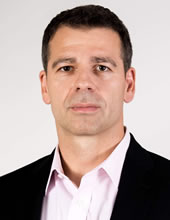 Istvan Jonyer, PhD
Testifying Expert Witness

Rob Lawson, RFC, LUTCF
Securities Expert Witness | FINRA Expert Witness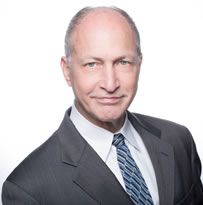 Dennis P. Gemberling, CHA, CFBE, FMP, FCSI
President and Founder