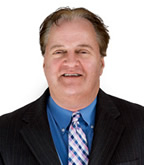 Scott Mitchell Davis, MD, MA, FASAM
, is a Board-Certified
Addiction Medicine
specialist and Internist. Formerly the lead Addiction Medicine Physician for the world-renowned Betty Ford Center, he has been regarded as a leading expert in the field of Addiction Medicine, garnering requests from numerous professional organizations and government agencies.
Dr. Davis currently serves as Medical Director of the Residential Intensive Outpatient Program (IOP) at Liberty Bay Recovery Center, the Women's Residential Intensive Outpatient Program (IOP) at Ginger's House, and the Outpatient Intensive Outpatient Program (IOP) at Behavioral Health Resources of Maine, all in Portland, ME. He is also an Addiction Medicine Physician at Evans Management Services in Westbrook, ME.
In 2012, Dr. Davis was nominated by the Governor to the Maine Quality Forum Advisory Council to review and assist implementation of healthcare-related improvements for the state. He has also been appointed to the Maine State Legislature LD1501 Workgroup committee where he produced recommendations for legislative amendments to reduce prescription drug abuse and diversion, and as a team leader to the Maine State Prescription Drug Abuse Summit, where he facilitated discussion on drug treatment and recovery and developed "actionable" plans.
Dr. Davis is a published author of
Living Jonathan's Life
, a memoir and reference on addiction and substance abuse topics for health care providers and families seeking information on these topics. He is passionate about community outreach and education on addiction and substance abuse to health care providers and communities.
Dr. Davis Interviewed by CBS on Prescription Drug Addiction (view at 45 seconds)
Litigation Support
- Scott Mitchell Davis, MD, MA, FASAM offers expert witness and consulting nationally to law firms and other organizations seeking expertise on matters related to addiction and substance abuse and substance abuse standard of care issues. Dr. Davis' services include medical record review, second opinions, written reports, depositions, and trial testimony.
Areas of Expertise
:
Addiction Medicine
Alcohol Abuse
Drugs & Substance Abuse Disorders Alcohol
Medication Reactions and Interactions
Tobacco Dependency
Chemical Dependency

Detoxification
Opioid Addiction
Opioid Overdose
Internal Medicine Drug Abuse
Methadone / Drug Treatment
Wrongful Death
For many individuals contemplating treatment for addiction, ninety or more days of residential treatment can be a daunting thought; even difficult for some to consider beyond the once-mainstay "30 day" inpatient treatment program. While many programs still use this "30 day" model, this duration was not based on research or science. It was simply the time period that insurance carriers agreed to provide coverage in the 1940-s and 1950-s, and so was adapted as the model for treatment.
---
There are many reasons not to drink at a Holiday party. For example, you may need to avoid alcohol because you are driving, because you are a recovering alcoholic or simply because you are going somewhere after the party and you need to be clear-minded. There is also a chance that you want to have a drink or two but want to avoid getting drunk and losing control. In any case, there are some things you can do to stay sober.
---
The pills - he had to find the pills. Running from his house to his leased car, he yanked open the front door and reached for the fuse box. The stash he kept there was gone. Frantically pushing his hands under the front seat, he poured through the car before ripping off the dashboard.
---
Scott M. Davis, MD
A true story of identical twin brothers, each fighting similar physical and emotional battles. One would lose his life; the other would nearly self-destruct. It includes a directory of treatment programs, intervention resources and the 12 steps of Alcoholics Anonymous.