*Enter State Names or Abbreviations. Use space to separate multiple states e.g. CA Washington NY
Aircraft (Helicopters) Appraisal & Valuation
Expert Witnesses

:

2
Select Experts. Start Inqury.
Aviation Valuation Expert Witness Quentin Brasie
Quentin R. Brasie
Chairman & CEO
568 Waterloo Rd. #102
Warrenton VA 20186
USA
phone: 540-428-4388
fax: (540) 428-4399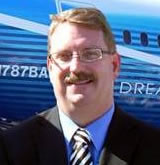 Quentin Brasie, Chairman and CEO
, has over 33 years of experience in the
Aviation Industry
. A Federally licensed Airframe and Powerplant (A&P) mechanic, he is familiar with a wide variety of aviation assets including aircrafts, engines, spare parts, and flight simulators.
Background
- Mr. Brasie began his career with the United States Air Force. Following his honorable discharge from the armed forces, Mr. Brasie served as a line mechanic for New York Air and American Airlines. His expertise in the industry led to management positions with Discovery Airways, and Avitas, Inc. He was a founding partner of Aviation Solutions, Inc., based in Manassas, Virginia, and held numerous executive positions, including vice president. In July of 2000, Mr. Brasie founded ACI Aviation Consulting where he is responsible for the day-to-day operations of the corporation.
Mr. Brasie is the Editor-In-Chief and owner of
The Airliner Price Guide
publication. Established in 1985, the publication provides current market values for commercial aircraft and engines for a wide industry subscriber base. He has also conducted industry presentations, published articles in numerous trade publications, and completed numerous manufacturer and airline courses.
Litigation Support
- Mr. Brasie provides expert witness services on behalf of ACI to various law firms and state governments dealing with global aviation issues. He has been qualified in a Federal District Court as an expert in the
Valuation of Aircraft and Aircraft Components
, and in the
Maintenance Programs for Aircraft and Aircraft Components
. Mr. Brasie has conducted industry presentations, published articles in numerous trade publications, completed numerous manufacturer and airline courses, and holds an FAA A&P license.
Mr. Brasie's expertise is available to counsel representing both Plaintiff and Defendant. His client list includes Arizona Attorney General's Office, Nolan & Heller, LLP., Ravitz and Pallas, P.C., Andrews & Kurth, KMZ Rosenman, Skadden, Arps, Meagher, Flom, LLP., John Kalled Law Firm, Emmet Marvin & Martin, Squire Sanders and Hoskin, Farina, and Aldrich & Kampf to name a few.
View Quentin Brasie's Consulting Profile
.
Machinery Equipment Appraisal Expert Witness Jack Young
Jack Young, ASA—MTS/ARM, CPA
President, CEO
902 Hemenway Street
Winters CA 95694
USA
phone: 530-795-5536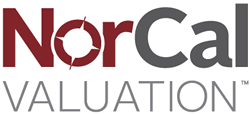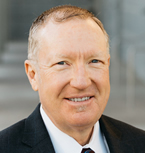 Jack Young, ASA—MTS/ARM, CPA helps Attorneys, BV Appraisers and CPAs with values they can depend on. Jack is an Accredited Senior Appraiser (ASA) of the American Society of Appraisers specializing in Machinery and Equipment Appraisals and Appraisal Review. He is also a Certified Public Accountant (CPA). He currently serves on the International Appraisal Review & Management subcommittee of the American Society of Appraisers and is an active member of the Northern California ASA Chapter.
In addition to his CPA designation and background,Mr. Young worked for many years as an auctioneer and auction manager of machinery and equipment and business assets and was awarded Master Personal Property Appraiser (MPPA) designation from the National Auctioneers Association Education Institute. His experience in Auditing, Accounting, Financial Analysis, and Auctioneering provides a strong base for the asset valuation concepts embraced by the Uniform Standards of Professional Appraisal Practice (USPAP) and the appraisal industry today.
As an equipment appraiser, Mr. Young performs Certified / Qualified Equipment Appraisals in Northern California and Western Nevada. As an accredited Senior Appraiser with an Appraisal Review designation in the specialty of Equipment and Machinery, Jack Young provides valuable litigation support services.
As an expert witness, he offers defendable USPAP machinery and equipment appraisals that can withstand the scrutiny of the legal system and has experience testifying in trials and depositions.
Mr. Young teaches and co-authors ASA Appraisal Review classes for the ARM designation. Jack served as Chair of the International Appraisal Review & Management (ARM) subcommittee of the American Society of Appraisers and currently serves on the Northern California Chapter of the American Society of Appraisers Board as Director of ARM; he is an appointee on the Board of Examiners for the American Society of Appraisers. His services are available to attorneys for plaintiff and defense.
Areas of Specialization
Construction Equipment Appraisal
Manufacturing Equipment Appraisal
Agricultural Equipment Appraisal
Restaurant Appraisal
Food Processing Equipment Appraisal
Aircraft Appraisal

Truck Appraisal
Cost Segregation Studies
Business Combination
Fire
Insurance
Liquidation
In an equipment appraisal for financial reporting purposes, the initial rough numbers were almost twice the purchase price. Because the enterprise had been on the market for a number of years and the purchase was an arm's length transaction, that big difference between the preliminary calculation and the purchase price didn't make sense … until we addressed functional obsolescence.
---
A California client, one of the oldest continuously operated family-owned wineries in the country, wanted to review their equipment values with an eye toward possible property tax appeal. Including in the holdings were tanks, bottling equipment, support machinery and equipment including forklifts and wastewater systems, agricultural equipment, restaurant equipment and, of course, office and administrative equipment and furniture.
---
Appraisal review isn't just for appraisers. While attorneys and CPAs may be best served by hiring a trained reviewer for questionable appraisals, they can do an initial pass using a quick checklist of a handful of common appraisal report mistakes. We discuss these errors in great detail in the ARM accreditation classes offered by ASA and they'll of course be included in the appraisal review presentation I'll be sharing at the CalCPA Forensic Services Section Joint Sections Meeting in San Francisco this October.
---
We're currently working with a speciality harvesting equipment appraisal in the Salinas area that's compiling an asset list for the upcoming equipment inspection. Several conversations and email exchanges regarding how to compile an effective equipment list – in conjunction with some recent interesting inspection experiences – have freshly reminded me of how important a good asset list is to an efficient equipment appraisal, and certainly to asset inspection.
---
Divorce is never easy. If your divorce involves a business, it's even more complex. We've worked with many attorneys and business owners to provide appraisals for divorces, some more amiable than others. One thing that all of these situations have in common is that by the time our appraisal firm is called in, the divorce process has usually been going on for some time. Our goal in the process is to help finalize the situation so that the parties involved can move on with their lives. We do our best to make the appraisal process as efficient and easy as we can.
---
Sellers almost invariably overestimate the value of their equipment, according to Hahn. The only way to get an accurate estimate, he adds, is through a professional, industry-specific equipment appraisal, the results of which probably will be surprising to many.
---
Compiling a list of equipment lost in a fire can be difficult and demanding. We can provide some guidance and tips to help
---
We recently conducted a Cost Segregation Study for an industrial property in California's Central Valley. Of the $8.2 million purchase price, the real estate appraisal allocated over $6.4 million of the purchase price to the building with an IRS depreciable life of 39 years and the rest to land (not depreciable).
---
While gauging competency in appraisal review is similar to using a limit gauge in order to determine whether a part is within prescribed limits of tolerance, it's not, of course, that simple. An appraiser's competency depends on a number of factors, ranging from experience with the equipment and its market to the intended use of the appraisal and the analytical method best used to value the equipment.
---
What would you think if I told you that the value of wine tanks increases annually? That the longer you use them the more they're worth? You'd think I was out of my mind! It just doesn't sound reasonable, does it? How can it be possible that the value of equipment as standard as wine tanks goes up annually? And yet, because of the way that wine tanks are assessed in California, the assessment value for ad valorem taxes often does increase annually whether the value of the tanks actually increases or not. Considering that wine tanks often make up a large portion of a winery's fixed asset value, this unreasonable alleged increase in value can create an expensive problem.
---
Earlier this year, an Arkansas trucking company became the latest to file a complaint against Navistar in federal court, arising out of the now familiar refrain that Navistar knew its 2010-2013 MaxxForce 11,13, and 15 Advanced EGR diesel engines were defectively designed and would prematurely fail, causing damage to the trucks and economic harm to the trucks' owners and lessees, as well as severely diminishing the value of the affected vehicles.
---
Appraisers frequently refer to what they do as an "art." And in fact, the word "art" features prominently in the title of a book on appraisal review published by a major appraisal organization. But the practice of referring to appraisals and appraisal review as an "art" can be problematic, especially when we're providing appraisals to the legal community.
---
Several years ago while serving as equipment appraisal expert witness for the Ophir Fire, I discovered the Wildland Fire Litigation Conference and put it on my appraisal bucket list. Just this year, my schedule finally allowed me to attend the conference. In the intervening years, I've done many equipment appraisals related to insurance loss claims, a number of them for fire loss claims (see below), so I felt prepared. Although the conference is mostly attended by attorneys, a fair number of other experts also attended: mostly in fire science such as cause of action analysis, ignition theory and burn patterns; several vegetation experts representing areas such as noxious weed analysis; and a handful of real property appraisers along with me, the lone equipment appraiser.
---
Big changes are happening in California agriculture! As farmers convert massive amounts of acreage to orchards and vineyards, abandoning annual crops like tomatoes and rice, farming equipment is changing as well. As one would expect, orchard and vineyard crops use entirely different machinery types, especially for harvesting. This is an interesting transition for appraisers of agricultural equipment because orchard and vineyard equipment is mostly traded at the private party level and rarely at the dealer level, the exact opposite of more standardized traditional agricultural equipment. Orchard and vineyard equipment appraisal, therefore, is often more about who you know than what price indexes and public source materials you can access.
---
Appraising inventory is generally one of my least favorite assignments; in the case of fire loss, however, even a static inventory can become more interesting, if only because of its absence. Combined with an absence of appropriate record keeping, the process of valuing the lost stock takes us into a level of detective work that can be both frustrating and rewarding.
---
How do we appraise equipment that's been destroyed or stolen? Of course we hope for good records - photos, equipment lists, maintenance records - but rarely are those available. Often whatever records might have existed have been lost in the same fire that destroyed the equipment. In most of the fire cases we've been called into, the underlying problem can be that either that the insurance company doesn't agree with the loss value submitted by the claimant or that nobody can confirm what has actually been lost.
---
Equipment appraisers often claim expertise in particular markets. And we do often become experts through our experience in valuing a particular industry throughout the years. In many situations, however, it's more important to be an equipment appraisal expert than an industry expert! An expert equipment appraiser knows how to research the processes and equipment lines of a specialty industry, is able to locate and interview dealers and other experts in that field, and understands how to calculate values for specialty equipment that often does not have a viable market for used equipment sales. An expert equipment appraiser is an expert in USPAP compliance, producing a well-written report in compliance with the research standards of USPAP.
---
Considering an ad valorem tax appeal for your business? Business owners who provide independent equipment values researched by experienced, qualified equipment appraisers are more successful in their tax appeal. Whether negotiating assessed values with the county property appraiser or in a value adjustment board hearing, a taxpayer who's prepared with a USPAP equipment appraisal review has a better chance of having their assessed values reduced.
---
Several equipment appraisal report clients have recently asked me to include information on California's on-going drought conditions and how current and continuing conditions might affect the value of the equipment appraised.
---
Sharing a machinery and equipment appraiser in a legal conflict is one of the more practical methods of reducing costs and discord. While the concept of shared experts is not new to legal proceedings concerning issues like mergers and collateral lending, I've been encouraged to see this refreshing trend gain momentum in family law cases as well.
---
A previous post introduced the five qualities of a credible appraisal, and in a perfect world, the equipment appraisal report you're basing financial decisions on would always adequately address those USPAP-specified qualities.
---
Appraisal review raises the bar on appraisal reports by providing professional, expert review of the appraiser's qualifications, how well the report aligns with standards of appraisal practice, and whether or not the appraisal report itself makes logical sense to a trained professional. Failure of an appraisal report to meet any of these three qualifications indicates that the report under review cannot be depended upon.
---
Reconciliation is the final process for the equipment appraiser when more than one approach to value is used in an equipment. valuation. That process involves reconciling the values from the separate approaches and resolving, if necessary, any differences in order to arrive at a final opinion of value. The question here is: "Why in the world would an appraiser use more than one approach to value?"
---
Let's say you're getting an equipment appraisal on your metalworking facility, your food processing plant, or a manufacturing facility, restaurant, or trucking company. When you think about how an equipment appraiser might research the values for your fleet vehicles, your kitchen equipment and dining room furniture, or for your CNC machines, drills, presses, etc., you probably assume the sales comparison approach. And in most cases, you might be right. But don't forget: Uniform Standards of Professional Practice (USPAP) recognizes three distinct valuation methodologies and it's important to consider all three before determining the correct approach for a particular appraisal. These three appraisal methodologies, or approaches to value, are Sales Comparison Approach, Cost Approach, and Income Approach.
---
This case study deals with some of the practical considerations surrounding the accounting for the acquisition of a closely-held integrated dairy products operation and the subsequent disposal of a portion of the acquired assets. Specifically use and oversight of appraisers for determining fair value amounts necessary for acquisition accounting is examined. Additionally, the accounting implications of the subsequent disposal of assets are considered in light of the initial acquisition accounting.
---
When clients call our office asking for an equipment appraisal review, I've found it's important to ask them the purpose of the appraisal review. That quickly opens up the discussion about what an equipment appraisal review is and is not. And believe me, not everyone understands the difference between an appraisal (a quantitative analysis) and an appraisal review (a qualitative analysis). Some think they are going to get an opinion of value to compare to the equipment appraisal they've requested a review of or whether I think the equipment values in the report are "right." That, however, isn't what an appraisal review is really about.
---
Every machinery and equipment appraiser is most likely familiar with the phone call - "I've got some equipment that I need to have appraised. How much will it cost?"
---
While equipment appraisals frequently rely on the Sales Comparison approach, researching an opinion of value takes an interesting turn when we appraise items for which there is not an active market. When a piece of specialized equipment cannot be compared to an item of similar utility, we can find a value by using the Cost Approach, known in machinery and equipment circles as "Trend and Bend."
---
The concept of absorption is used relatively often in real estate appraisals and the same concept, known as "blockage," is well-documented in the art valuation world, particularly in tax-related appraisals.
---
Retail propane companies may need their equipment appraised for collateral lending situations, buy-sell agreements, family law, estate tax or several other situations. Whatever the reason, when appraising retail propane equipment, it's important for an equipment appraiser to understand the overall retail propane industry as well as how the basic equipment - trucks and trailers, customer tanks, and large volume storage tanks - fits into the big picture.
---
An appraisal review is a good choice whenever you feel uneasy about the qualifications of the equipment appraiser or confused about the methodology used in an equipment appraisal report. This could be a report you originally contracted for - or it could be an equipment appraisal report you've received from another party.
---
Next time you walk into a grocery store, take a moment to appreciate all the equipment on the sales floor –– from the cantilevered gondola shelves to the automated checkout stands, the food bar, water dispensing machine, and of course, all the refrigerated display cases: enclosed freezers, reach-in refrigerated cases, the open topped freezer boxes that hold fish sticks and frozen chickens, the deli cases … and the equipment you don't see: the walk-in coolers and freezers and the refrigeration compression system that most grocery store visitors never see.
---
In 1998, reacting to California's overall poor air quality, the federal government threatened to cut off or reduce the state's allocation of federal highway funds as allowed through the US Federal Clean Air Act, which, overhauled with the Clean Air Act Amendments of 1990, mandates that every state meet the National Ambient Air Quality standards. In response, the California Air Resources Board (CARB) in September 2000, adopted the Diesel Risk Re duction Plan (Diesel RRP or Plan). RRP recommends many control measures to reduce risks associated with diesel particulate matter (PM) and achieve a goal of 75 percent PM reduction by 2010 and 85 percent by 2020. These CARB regulations may be a harb inger of national change as many other states, also out of compliance with the Federal Clean Air Act, are poised to adopt similar diesel emission rules.
---
RN's Beverly McFarland and her associate, Kevin Whelan of The Beverly Group, Inc., recently gave a presentation in San Francisco to the Northern California Chapter of the American Society of Appraisers ("ASA") on "Challenges of Appraising Special Assets". The emphasis was on the appraisal of assets in chapter 11 bankruptcies and receiverships and the differences between the two entities and how they are administered. Through the new acquaintances that we met that evening, we discovered some fascinating appraisals that members of the ASA have completed that we would like to share with Receivership News readers.
---
As pointed out in the previous Leased Equipment post, today's equipment lessor must be more knowledgeable than ever before about the value of leased equipment: Many leasing decisions, from the initial transaction pricing through the ultimate disposition of the equipment, are based on the value of the underlying asset. In addition, it's critical to have an accurate projection of residual values.
---
Over the years, I've done a number of valuations on leased equipment for various reasons. It's almost aways the case that the folks who are leasing the equipment and the folks who own it don't agree on what the value of the equipment is or even what the premise of value should be for the equipment being appraised. Most equipment appraisers would probably agree that valuing leased equipment is more straightforward if the contract specifies a premise of value, but we know we can't count on that. What we can count on is that equipment lessors will continue to need their equipment appraised. This post is really for them. And I want to thank Bob Podwalny, again, for the generous contribution of his knowledge and experience in this area.
---