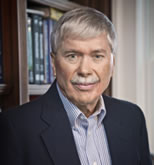 Since 1984,
Dr. Richard Parent
has been providing consultations and testimony for both plaintiff and defense and has testified in local, state and federal courts around the country. He has lectured and continues to lecture on causation related to toxic exposures. He is board
Certified in Toxicology
by the American Board of Toxicology and the Academy of Toxicological Science and is also Regulatory Affairs Certified and a recognized expert in Toxicology in the European community. Dr. Parent sits on several editorial boards of toxicology journals and has over one hundred peer-reviewed publications and abstracts.
In addition to litigation support, Dr. Parent has been been heavily involved in
Product Safety
programs including Toy Safety, and other programs related to consumer products and drugs. Further, he is involved in the
REACH
program in helping chemical companies to be compliant with pending European legislation and has been helping Toy manufacturers with a pro-active program of Toy Safety.
Recent litigation activities have included sampling and health evaluation of over one thousand persons living next to a PCB and dioxin contaminated site in Mississippi, occupational evaluation of workers involved in the production of PVC, with specific emphasis on clinical tests to identify possible early stages of liver cancer and health surveys, blood testing and clinical evaluation of those exposed to Dioxins from Creosote sites. These massive projects have involved team efforts involving a physician, a toxiclogist, phlebotomists and nursing assistance.
Individual Legal Cases Include
:
Benzene
Diesel Fumes
Smoking
Sulfur Dioxide
RADS
Trichloroethylene
Vinyl Chloride
Manganese and Parkinsonism

Welding Fumes
Lindane
Ammonia
Formaldehyde
PPA
Ephedra
Hexavalent Chromium and Dioxin exposure at Creosote sites
Benzene is a highly volatile aromatic hydrocarbon solvent which is present in most petroleum distillates such as Stoddard solvent and mineral spirits. Recent advances in the purification process for these solvents has reduced the benzene content significantly, but it is still present in products such as WD-40 and Liquid Wrench as well as many solvents used in the printing industry and elsewhere.
---
Lead is ubiquitous in our environment. It used to be contained in gasoline but has now been replaced. It has been used in pipes, ceramic glazes, paints, and solder, among other sources. Exposure can be oral through ingestion of food or water or by inhalation from lead-containing dust or dirt.
---
Cocaine users may exhibit behavioral deficits. These include deficits in attention, learning, memory, executive function, and response speed.
---
Methadone is an opioid thought to act by decreasing release of neurotransmitters in the brain resulting in respiratory suppression and, in some cases, death.
---
CRUDE OIL is a complex mixture of chemicals, some volatile and some water soluble.
---
Most creosote mixtures that are used today are byproducts of the petroleum industry or coal gasification processes. They are mixtures of several hundreds of chemicals mostly polynuclear aromatic hydrocarbons (PAHs) but contain a host of other chemicals including complex heterocyclic compounds
---