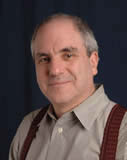 Lawrence Amsel, MD, MPH
, specializes in
Family Loss and Forensic Psychiatry
. With an MD from Yale University and an MPH in Biostatistics from Columbia University, Dr. Amsel combined his clinical expertise with his analytic mathematics background to become one of the early champions of the application of
Decision Science, Game Theory, and Behavioral Economics to Psychiatric Research
.
Dr. Amsel provides Litigation Support services to attorneys representing Plaintiff and Defense. His services include medical record review for causation and standard of care.
Areas of Expertise
:
Medical Decision Making
Health Care Behavioral Economics
Health Care Game Theory
Pediatric Psychiatry
Public Health
Suicide

OCD
Family Loss
Neuropsychiatry
PTSD
Psychiatry
Grief
Background
- In 2003, Dr. Amsel organized the first ever American Psychiatric Association symposium on applications of Game Theory to psychiatry. He has published articles and presented posters on Game Theory modeling of suicide, OCD, and PTSD.
After 9/11, Dr. Amsel joined the Trauma Studies and Services division at the New York Psychiatric Institute, and has been involved in treating victims of 9/11 and their families, in training community clinicians in cutting edge treatments for PTSD and Complicated (Traumatic) Grief, as well as in doing research on optimal methods of disseminating this training.
Dr. Amsel was recently involved in preparing the training materials for the National VA PTSD CBT training program in conjunction with Edna Foa's group at University of Pennsylvania. He has worked with Joy Hirsch at the Program in Imaging and Cognitive Science (PICS) and with Elke Weber and Eric Johnson at the related Decision Imaging Group (DIG) as Director of Mathematical Psychiatry, with the goal of creating innovative collaborations involving fMRI and Decision Science, as applied to psychiatric disorders.
Over the last several years, Dr. Amsel has been collaborating with Dr. Hoven at the Child Psychiatric Epidemiology Group (CPEG) working on understanding the connection between decision deficits, trauma and psychiatric disorders in the developing brain of children/adolescents. He has extensive clinical expertise within psychiatric research, as well as expertise in applying decision science tasks in psychiatric research settings.
View Dr. Amsel's Consulting Profile
.