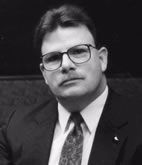 Steven D. Ashley
has over 40 years of experience in
Law Enforcement
. As a researcher, his primary area of interest is the
Use of Force and Control by Police
, with an emphasis on
Non-lethal Control Methods and Implements
.
Mr. Ashley has earned and received certification as a Force Science Analyst (Force Science Institute®), a Master Use of Force Instructor (Smith and Wesson Academy®), a Master Force and Control Instructor (Police Policy Studies Council®), a TASER® Senior Master Instructor (TASER International), and an Associate in Risk Management – Public Entities (Insurance Institute of America®). He has attended over 5,700 hours of advanced police training.
In addition to his 15 years as a full-time, sworn, law enforcement officer, and 12 years as a full-time risk management professional, Mr. Ashley has been a criminal justice trainer for more than 40 years, and has trained thousands of officers, trainers, and managers in police subjects, including
Firearms, Driving, Radar, Chemical Munitions, TASER, and Defensive Tactics
. A prolific author, writing often for both print and on-line publications, he is a frequent, invited presenter at national and international law enforcement conferences. He also served as an adjunct faculty member at several Michigan colleges, and at the Smith and Wesson Academy.
Litigation Support
- Steven Ashley has worked as a law enforcement expert witness since 1995, consulting on over 150 cases, and testifying in many. He specializes in use of force, motor vehicle operation, arrest practices and police & corrections procedural issues. His services are available to counsel representing both Plaintiff and Defendant.
Litigation Support Services
:
Police Use of Force Consultation
Jail & Security Assessments
Liability Claims Assistance
Public Safety Loss Control
Law Enforcement Training
Police Procedural Review
Information & Research
Supervisory Audits
Trial Consultation
Jury Assistance

Police Pursuit Driving Case Analysis
Applicant Screening & Assessment
Police Deadly Force Consultation
Law Enforcement Risk Control
Employment Practices Review
Policy Review & Development
Municipal Risk Management
Private Security Audits
Firearms and Shooting Case Review
Arrest & Custody Practices Analysis
View Steven Ashley's Consulting Profile
.