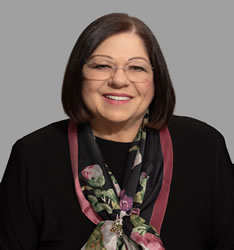 Have you been keeping up with the "Amazon Effect" on supply chains? This effect is defined as the impact the digital marketplace has on the traditional business model in retail. But for supply chain professionals, it is so much more.
We have come to love and maybe even depend on the fast response and delivery of just about anything we can think of. Want to order something at 2 am? No problem, Amazon is open 24/7 and can deliver overnight. But behind the scenes, in supply chain operations, the Amazon Effect is causing a revolution of epic proportions across the globe.
In order to execute fast deliveries, distribution centers have to operate on a continuous fulfillment schedule. Orders are no longer processed in batches at the end of the day. They are processed instantaneously and sent to pick in the warehouse immediately. Trucks picking up packages for UPS, the USPO, FedEx and others must be ready to take their filled trucks to nearby sort centers for immediately processing. Gone are the days of order cut-off times, and queuing packages for late-afternoon carrier pick-up.
But that's not all...in order to keep the fast-moving inventory in stock at the distribution center, more frequent deliveries must be scheduled and that means yard congestion and perhaps a need for yard management software with delivery scheduling. More people will be needed to manage these processes. Inventory control becomes key to managing the flow of inbound goods and assuring the availability of products.
But that's not all...in order to make fast, more frequent deliveries, manufacturers must learn to produce in smaller lots with very fast machine change-overs to accommodate a faster demand schedule. Resellers must either build larger warehouses to store more inventory or figure out how to fill orders much more quickly and respond to vendor-managed inventory (VMI) processes.
But that's not all...to effect very fast change overs in manufacturing, machine tool and robotics makers must develop and redesign their products to accommodate fast changes and smaller-run capability.
But that's not all...procurement staff will have to adjust the way materials are purchased. To respond quickly to manufacturing needs, purchase orders will become more and more "blanket orders" with fast requisition release capability. This may even give rise to a preference for local sourcing fueling the reshoring trend, or at least sourcing from local storage locations where inventory is held for rapid response.
But that's not all...if sources are located in foreign countries like China, they must respond to faster turn-around time and smaller quantities and repeat orders. The traditional model of large lots that are built as the schedule permits, will have to be adjusted to faster, smaller shipment demands.
But that's not all...transportation carriers are likely to see smaller, but more frequent shipments and demands for faster deliveries. This, in turn, will cause a need for more consolidation centers in foreign locations to load containers and get them moving fast.
The Amazon Effect is causing a revolution in thinking across the supply chain. It's a wake-up call for supply chain professionals to design new and improved processes and think creatively about the future.
---
Rosemary Coates, President of Blue Silk Consulting, is a seasoned executive with an MBA and 25+ years of experience in Chinese Sourcing and Manufacturing, Supply Chain Management, Procurement, Manufacturing and ERP Systems Consulting. Ms. Coates' experience spans a broad range of industries including High Technology, Software, Chemicals, Health Care, Consumer Products, Industrial Products, Food Distribution, Transportation, Publishing, Retail, and Oil and Gas.

©Copyright - All Rights Reserved
DO NOT REPRODUCE WITHOUT WRITTEN PERMISSION BY AUTHOR.