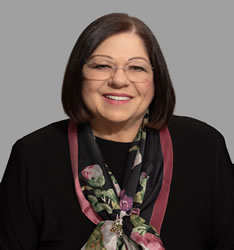 Consider Otis Elevator. OE is one of many U.S. manufacturers, including GE, Whirlpool and NCR, which announced they were bringing factories back to the U.S. from China, Mexico and other countries and whose efforts did not go well.
Elevator and escalator orders were rising in 2012 as the building industry began to recover; however, Otis could not keep up. Output was well below plan in the new U.S. plant and backorders began to climb. Customers started to cancel orders. "I think we failed on both the planning and the execution side," Robert McDonough, CEO of the United Technologies unit that includes Otis, told analysts in March, according to The Wall Street Journal. The reshoring project cost Otis $60 million last year and that figure continues to climb.
So what went wrong? Otis representatives say the company failed to consider the consequences of the new location and tried to do too much at once, including a supply chain software implementation.
You can avoid making the same mistakes Otis made and successfully reshore some of your production by considering these rules:
Request a business case to be written by the project team. This will help you understand the costs and justify the decision to the board.
Establish a disciplined project plan and assign an experienced project manager. If you don't have the resources, hire a consultant to help. Then monitor the progress.
Have a thorough analysis of the potential new location done, including an evaluation of the available talent pool. Partner with local community colleges and universities to access or develop talent tailored to your specific needs.
Request a detailed evaluation of the costs associated with production. Can you reduce costs by introducing automation such as robotics and 3D printing? Are there government incentives that may tip the balance in favor of one location over another?
Plan out your supply base. Are your suppliers already in the U.S., or will you have to reestablish new suppliers here? This is not a trivial task and could take some time.
Even though your product may have been sold stateside previously, discuss with the team how you might localize it more for the U.S. market take advantage of this opportunity to update the product.
Have your CFO, or an outside expert, present to you and the board a report on the consequences of shutting down or reducing production in a foreign country. There may be hidden fines and penalties, as well as tax consequences.
Evaluate your global supply chain strategy. You may want to leave some production in growth markets such as China to address local and future global demand.
Assign a team member to document a road map in addition to the project plan. You need to see where the project is going and how it will end.
Maintain a close connection with the project manager and keep careful watch over the project. Play the role of devil's advocate and look for failure points.
Avoid biting off more than you and your staff can chew. It's better to make steady progress in this effort than to push for a quick launch.
More than half of U.S.-based manufacturing executives at large companies report they are planning to bring production back to the U.S. from China or are actively considering it, according to a new survey by The Boston Consulting Group. Some of these companies will be successful and others will struggle and fail. Reshoring takes careful consideration, planning and execution.
Following these steps will help you avoid reshoring failure.
---
Rosemary Coates, President of Blue Silk Consulting, is a seasoned executive with an MBA and 25+ years of experience in Chinese Sourcing and Manufacturing, Supply Chain Management, Procurement, Manufacturing and ERP Systems Consulting. Ms. Coates' experience spans a broad range of industries including High Technology, Software, Chemicals, Health Care, Consumer Products, Industrial Products, Food Distribution, Transportation, Publishing, Retail, and Oil and Gas.

©Copyright - All Rights Reserved
DO NOT REPRODUCE WITHOUT WRITTEN PERMISSION BY AUTHOR.