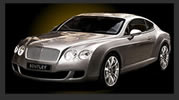 Roy Theophilus Bent, Jr. is a well known and respected expert and consultant in the automotive industry. An IACP Certified Auto Appraiser, Expert Witness, and Field Inspector, Mr. Bent is the seated President of the Bureau of Certified Auto Appraisers, a National Professional Appraisal Credentialing Organization that has trained, tested, and certified over 2,400 students under his leadership in the practices of IACP Certified Auto Appraisals and Litigation assistance. Mr. Bent holds numerous licenses and credentials as an ASE Certified Mechanic, I-Car Collision Specialist, Licensed Auto Appraiser, Insurance Adjuster, Umpire, Mediator, Arbitrator, Classic Car Judge, and Vintage Car Historian.
KPRC 2 Houston News Interview with Roy Bent on Diminished Value
Litigation Support - Mr. Bent is retained by counsel to provide IACP Certified Third Party Appraisals for most auto related lawsuits. He serves law firms whose clients are involved with dissolution, probate, bankruptcy, and diminution of value, and automobile accidents. Mr. Bent is a contributing author in several peer reviewed journals in auto accident expert witness related theories, case studies, and reports which are used exclusively by other expert witnesses in the field. His services include deposition, arbitration, mediation, and trial testimony when necessary.
Appraisals for Law Enforcement Agencies - Roy Theophilus Bent, Jr., IACP Certified Auto Appraiser & Expert Witness, is regulary retained by the United States Department of Justice (DOJ), Federal Bureau of Investigations (FBI), U.S. Marshals Service, U.S. Drug Enforcement Agency (DEA), Internal Revenue Service (IRS), U.S. Attorney General (AG), U.S. Customs and Border Protection, U.S. Office of Inspector General, and varios Police Departments resumting in criminal convictions and/or exonerations of Defendants for: White-Collar Crimes, Vehicular Homicide Crimes, & Felony Drug Crimes resulting in Federal Criminal Forfeitures, Civil Judicial Forfeitures, Administrative Forfeitures & Seizures.
Areas of Expertise:
Diminished Value Appraisals
Total Loss Appraisals
Corrosion
Defective Products
Lemon Laws
Air Bags
Repair Negligence
Motor Homes
Motorcycles
Recalls

Seat Belts
Auto Accident Reconstruction
Automotive Accident Photography
Automotive Odometer Tampering
Used Car Dealer Fraud
Tractor Trailers / Unsafe Loads
Classic Cars / Custom Vehicles
Commercial Vehicle Accidents
Electronic Control Module (ECM)
High / Low Speed Accidents

Deceptive Trade Practices
Ignition Switch Failures
Pedestrian / Vehicle Collisions
Public Transportation Accidents
Recreational Vehicles-RVs
Rollover-Roof Crush
Run Overs (Pedestrians)
Self-Insured / Liability Claims
Unibody & Frame Repair
Vehicle Fire Cause & Origin (Battery)