*Enter State Names or Abbreviations. Use space to separate multiple states e.g. CA Washington NY
Radiation Safety
Expert Witnesses

:

2
Select Experts. Start Inqury.
Crisis Management Expert Luiz Hargreaves
Luiz Hargreaves
AAS, MD, MBA, MSc, MA
Orlando FL
USA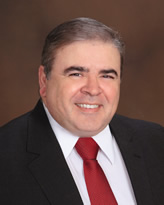 Management and Homeland Security
Dr. Hargreaves is a Brazilian emergency physician, holding an MA in Security Management (Webster University) and an MS in Political Science with a focus in International Terrorism. His passion for the field of Crisis and Disaster Preparedness having been engaged for some years as Director of the Medical Department at the Brazilian House of Representatives as well as the Emergency Coordinator of the Special Operations Unit.
His previous experience extends to planning and managing emergency response operations, disaster preparedness and homeland security, including five presidential inaugurations, mass gathering, sporting and entertainment events involving many celebrities and some official visits by Heads of State and other authorities.
In the Academic field, Dr. Hargreaves has lectured at different Universities and worked as a speaker in many conferences abroad. He also has many years of experience as a Professor and Academic Coordinator for several Graduate programs. He is the author of various books and articles in the field of disaster preparedness, crisis management, and Homeland Security.
Core Competencies:
Emergency and Disaster Preparedness
Crisis Management
Event Safety & Security
Homeland Security / CBRNE
Multicultural Team Integration

Online Education
Public Safety
Organizational Security
Political Science
Languages Spoken: Portuguese, English, Spanish, French (Basic) and Italian (Basic).
Areas of Expertise:
Crisis Management
Public Safety
Emergency Preparedness
Disaster Preparedness, Response and Recovery
Health Care and Hospital Management

Hospital Disaster Plan
Security Event
Emergency Planning for Mass Gathering Events
Disaster Preparedness
As an emergency professional, we are prepared to deal with unexpected situations, including disasters. Every time we hear about potential or real crisis, we automatically review the procedures in our minds and the desire to help is enormous. On many occasions, I would like to go directly to a scene to assist the victims and my peers. I believe that this feeling is not different among everyone involved in this field.
---
Some articles have been written over the years about panic in disasters and fires. The idea that panic rarely occurs in disasters has been readily accepted. When disasters happen, usually, people act in such a way to show solidarity with the other victims. It is common to see some degree of organization in order to assist searches and reconstruction work.
---
In 1903, a fire killed more than 600 people in the Iroquois Theater in Chicago. Most of the victims were children. Among the causes of this tragedy were inadequate emergency exits, insufficient and poorly signposted, overcrowding, lack of fire protection equipment and even suspicion of bribery of persons responsible for overseen the safety conditions of the Theater.
---
The proverb above has received different versions, including this one credited to Benjamin Franklin. A kingdom lost because of a nail. We could also say, a disaster caused by a simple problem that could have been avoided.
---
It is usual to find on beaches, sand castles being built. They arouse the curiosity of many, especially children and are really true masterpieces. However, the more elaborate and larger they are, the easier it is for them to be destroyed, what ends up constituting a paradox. The more sophisticated, the more fragile.
---
There once was a fire in a forest, the animals were in panic… they saw a hummingbird going towards the river, picking up some water in order to try to extinguish the fire. He repeated this gesture frequently and thoroughly.
---
In recent years, organizations have increasingly been incorporating strategic planning into management. All organizations, including State(s), have missions, values and visions. In other words, it is necessary for everyone in these organizations to understand what it means to work for this corporation or what it means to be a government employee.
---
Medical Physicist Expert Michael Gossman
Michael S. Gossman, MS, DABR, FAAPM
Chief Medical Physicist & RSO
505 Baharrell Avenue
New Albany IN 47150
USA
phone: (812) 557-0234 (cell)