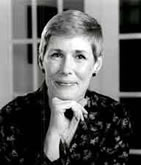 Sherryll Kraizer, Ph.D., is an internationally recognized expert and author in child sexual abuse, bullying, special education, and child safety.
Background Experience - Dr. Kraizer was on the ground floor of the child abuse prevention field in the early '80s, working with the C. Henry Kempe National Center for the Prevention and Treatment of Child Abuse and Neglect and founding the Coalition for Children. She has written articles, books and curricula that address recognition, prevention, and reporting of child abuse (including sexual, physical, emotional and neglect). She also has expertise in the areas of Title IX, bullying, school safety, special education, and duty to supervise in a wide variety of settings.
Working with schools, religious organizations, community groups, and treatment facilities, Dr. Kraizer has a deep and historically accurate understanding of the standard of care, policies and procedures, training, and supervision consistent with protecting children as they have evolved over time from the 1960's forward.
Dr. Kraizer has extensive experience in cases involving child abuse and bullying in youth-serving organizations and institutional settings (i.e. schools, churches, foster care, youth groups, daycare, treatment centers, residential facilities and hospitals), failure to properly train and supervise staff, failure to supervise children, child injury and death cases, abuse by teachers, clergy or staff members and child-on-child abuse. She is qualified to assess standard of care, policies, procedures, best practices and questions of negligence.
Litigation Support - Since 1992, Dr. Kraizer has worked nationally for plaintiffs and defendants alike. Understanding the issues on both sides, she is able to review your case and advise you on the strength of the evidence, areas for further discovery, deposition, and trial preparation. As a forensic expert, she can assist you in asking the right questions to make informed decisions about each case.
Dr. Kraizer has extensive experience in cases involving:
Child Abuse or Injury/Accidents in Institutional Settings (i.e. private and public schools, churches, foster care, youth groups, daycare, treatment centers, residential facilities, and hospitals)
Abuse Over Time (1960's forward) Involving Multiple Victims
Child Sexual Abuse and Assault, Physical Abuse, Emotional Abuse and Neglect
Boundary Violation
Standard of Care, Negligence and Best Practices
Policies and Procedures
Staff training and Supervision
Failure to Supervise
Sexual Abuse by Teachers, Clergy, Staff Members, Volunteers, and Child-On-Child Abuse
Sexual Harassment and Misconduct Title IX
Bullying and Interpersonal Violence
Wrongful Death
Sherryll Kraizer, PhD
This book offers strategies on the latest forms of bullying, like cyber-bullying via instant message and networking sites. With anecdotes throughout, it book also teaches how to successfully approach another parent or a school about bullying.
---
Sherryll Kraizer, PhD
It's the most urgent and highly publicized issue facing America's family: how to teach our children to protect themselves in any situation. Based on the author's successful education workshop, which has been in operation since 1969 and has educated more than 50, 000 parents and children nationwide, The Safe Child Book gives parents effective and nonthreatening techniques for teaching children how to protect themselves without making them afraid.
---