*Enter State Names or Abbreviations. Use space to separate multiple states e.g. CA Washington NY
Rheumatology
Expert Witnesses

:

2
Select Experts. Start Inqury.
Medical Litigation Elite Medical Experts
Available Nationwide
6440 N. Swan Road - Suite 100
Tucson AZ 85718
USA
phone: 877-670-8625
fax: 520-317-7157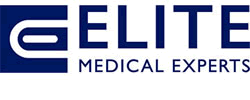 Elite Medical Experts is a physician-led team that hand selects nationally recognized Professors of Medicine and Surgery as expert witnesses. Each expert is a board-certified specialist with a busy clinical practice and impeccable credentials. From Stanford to Yale, and from every healthcare specialty and field, Elite aligns leading specialists from top-tier medical universities.
Actionable benefits to our clients:
♦ Zero-Risk Guarantee: Approve the expert or we'll refund the fee.
♦ Avoid costly mistakes with real-time access to our physician-led Strategy Team.
♦ No subscriptions - we earn trust one case at a time.
♦ Work directly with hand-selected university experts screened for your specific case.
♦ No database or advertised experts - we plan for discovery and transparency at every stage.
Please call [877] 670-8625 to speak directly with our in-house Case Strategy Team. There's no charge for phone or video consultation consultation and we'll outline a a strategic plan for moving forward.
Dr. Burton Bentley II, M.D., FAAEM
CEO, Elite Medical Experts
Areas of Expertise:
Anesthesiology
Bariatric Surgery
Cardiology
Cardiothoracic Surgery
Critical Care
COVID-19 (SARS Cov-2; Coronavirus)
Dermatology and Aesthetic Dermatology
Ears, Nose & Throat (Otolaryngology)
Emergency Medicine
Endocrinology
Epidemiology
Family Medicine
Gastroenterology
General Surgery
Gerontology
Gynecologic Oncology
Gynecology
Hand Surgery
Hospital Medicine (Hospitalist)
Infectious Disease
Intensive Care (ICU) Medicine
Internal Medicine
Interventional Radiology
Laparoscopic Surgery
Maternal-Fetal Medicine

Neonatology
Nephrology
Neurology
Neurosurgery
Obstetrics
Oncology
Ophthalmology
Oral & Maxillofacial Surgery
Orthodontics
Orthopedic (Orthopaedic) Surgery
Pathology
Pediatric Surgery
Pediatrics
Perinatology
Physical Medicine & Rehabilitation (PMR)
Podiatry
Psychiatry
Pulmonology (Pulmonary Medicine)
Radiology
Rheumatology
Sports Medicine
Toxicology
Transplant Surgery
Trauma Surgery
Urology
Vascular Surgery
View Medical Legal Consultants' Business Consultation Profile.
Medical Malpractice Experts AMFS
Thousands of Medical Experts 250 Specialties
1990 N. California Blvd.
8th Floor
Walnut Creek CA 94596
USA
phone: 800-275-8903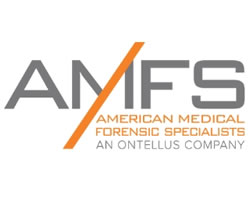 AMFS is the nation's leading provider of medical expert witnesses. We maintain a network of thousands of actively practicing, board-certified physician medical experts as well as expert witnesses in all other health care related fields. Since 1990 we have provided medical expert witnesses to thousands of attorneys in thousands of cases, including medical malpractice, personal injury, wrongful death, criminal and other matters. Contact AMFS now for a free case analysis with our team of U.S. based Medical Directors.
6,000 Medical Experts in 250 Specialties

Active Practice Physicians with Legal Experience

Free Attorney Consultations

Flat fee Initial Case Reviews

Medical Record Review & Testimony

Independent Medical Examinations (IME) & Autopsies

Essential Affidavits & Reporting

Medical Record Indexing and Chronology Service

Investigative Tools for Expert Witness Analysis
For attorney inquiries, please contact us at inquiries@amfs.com

Infectious diseases are among the most common conditions for which patients seek medical care, and potentially the most serious. Fortunately, since the discovery of penicillin over 70 years ago, antibiotics have made the treatment of serious infections highly successful. Nevertheless, physicians and advanced practioners such as nurse practitioners and physician's assistants must use caution in administering antimicrobial medications, both to ensure effectiveness and to prevent side effects. Careful prescribing will help minimize the legal risks resulting from antibiotic treatment.
---
Over the past two decades, there has been a growing trend for the care of the hospitalized patient to be assumed by physicians who care only for patients in the inpatient setting, and who do not have an outpatient medical practice. These physicians have come to be known as "hospitalists", and their area of practice as "hospital medicine". Hospitalists are a departure from the old style of practice, in which the primary care physician (PCP) cared for their seriously ill patients in the hospital while still maintaining a busy outpatient practice. Because of the increasing complexity of modern medicine, and due to a variety of economic pressures, the trend now is for physicians in primary care specialties to focus their practice on either outpatient or inpatient care, but not both.
---
Congestive heart failure can be simply described as the inability of the heart to meet the metabolic demands of the body. The heart functions as a pump to deliver oxygen and nutrients to the tissues. Failure of the pump to deliver nutrition to the tissues stimulates a number of compensatory responses in an effort to improve tissue perfusion. These responses result in the clinical symptoms and signs associated with the heart failure syndromes-shortness of breath, rapid heartbeat, and fluid retention.
---
Acute respiratory distress syndrome (ARDS) was first described in 1967 by Ashbaugh, who described a syndrome of severe respiratory failure associated with pulmonary infiltrates, similar to infant hyaline membrane disease.
---
Anterior Cruciate Ligament Injury (ACLI) is most often a result of low-velocity, noncontact, deceleration injuries and contact injuries with a rotational component. Contact sports also may produce injury to the anterior cruciate ligament (ACL) secondary to twisting, valgus stress, or hyperextension all directly related to contact or collision.
---
Some of the most abstract medical occurrences that may also prove to be legally challenging are transient disorders of awareness. The very nature of their transient occurrence often results in an absence of objective laboratory or examination abnormalities. Since these conditions result in an alteration of the patient's awareness, there may also be inadequate historical information to assist in diagnosis. Yet, these disorders can have very significant consequences that range from a loss of one's driving privileges or job to the participation in a criminal event. The two most common causes of altered awareness are seizures and reduced blood flow to the brain.
---
There are many wrist and hand symptoms related to the multiple tunnels that tendons, nerves, and blood vessels pass through. Wherever there is a "crease" in one's wrist, palm, or fingers on the flexor/volar side, there is a tunnel that these structures must pass through. These tunnels are usually soft transverse tissue bands that keep the tendons from bowstringing as they pass from forearm to fingers, as we use our hands in grasp and function.
---
Almost every American from eighteen to eighty years of age has heard enough about LASIK to understand on a basic level what it is and how it works. On average approximately 1,000,000 LASIK procedures are performed annually in the United States. The vast majority of these procedures are successful, but unwanted side effects and/or suboptimal results can occur in a small percentage of patients. Below is a discussion of the essential elements in the pre-operative evaluation of a patient being considered for LASIK.
---
There is an epidemic of diabetes in the United States. In the last ten years, the number of American diagnosed with diabetes has increased 40 percent. The number has risen from 4.9% to 6.9%. It is estimated that the number will increase buy another 16.5% by 2050. A woman born in 2000 has a 39% risk of developing diabeteso. The epidemic of obesity is responsible for the current epidemic of diabetes in pregnancy. The incidence of diabetes complicating pregnancy has increased 40% between 1989 and 2004.
---
Crude Oil has been pouring into the Gulf of Mexico and is causing numerous and significant health issues for children, pregnant mothers, and adults. Exposure occurs via inhalation, ingestion (of liquid droplets in the air), and direct skin contact. Some of the health effects will be long-term sequelae and may last a lifetime or affect future generations. Crude oil is a known teratogen and can cause birth defects and changes in fetal development. The target organs for crude oil are the hematopoietic (blood forming) system, lymphatic system, nervous system, and reproductive system. The Benzene component is a known carcinogen.
---
Falls among patients in Skilled Nursing Facilities (SNF) are an all too common occurrence. Causes can generally be classified into 4 broad groups:
---
Persistent neuropsychiatric impairment following head injury is a significant public health problem. From 400,000 to 500,000 are hospitalized in the United States every year from head injury; many more people are injured and do not require admission. Head injury is the third most likely cause of dementia, after infection and alcoholism, in people younger than 50 years.
---
In 1911, Hammond and Sutton of Philadelphia performed the first human-to-human kidney transplant with transient success. Since then the techniques and indications have evolved. The first wholly successful human transplant took place on December 23, 1954, in Boston, Massachusetts. Surgeon Joseph Murray performed a kidney transplant between identical twin brothers. Although this and subsequent twin transplants did little to solve the problem of rejection, these procedures contributed to proving the value of the procedure and to the solution of many technical problems.
---
Neonatal emergencies are not uncommon problems. They appear either at the time of birth, during the in-hospital post-birth period, or at home within several weeks of discharge. In all instances they present significant diagnostic and treatment challenges to the clinician, and must be taken seriously.
---
Cardiovascular disease (CVD) is the leading cause of death in the United States, accounting for approximately 500,000 deaths each year. More women in the United States die of heart disease than of any other cause, and one form of heart disease, myocardial infarction, is responsible for the majority of these deaths. In every year since 1984 it has claimed the lives of more women than men.
---
A large number of reports have been produced on HP and its pathogenetic potential. In fact, although peptic ulcer disease is the most studied disease related to HP infection, this bacterium is seemingly involved in the pathogenesis of several extragastric diseases, such as mucosa-associated lymphoid tissue lymphomas (MALTomas), coronaritis, gastroesophageal reflux disease, iron deficiency anemia, skin disease, and rheumatological conditions.
---
Abdominal aortic aneurysm (AAA) is a relatively common, potentially life-threatening condition. It has a wide spectrum of presentations and should be considered in the differential diagnosis for a number of symptoms.
---
Acetaminophen is the most widely used pharmaceutical analgesic and antipyretic agent in the United States and the world; it is contained in more than 100 products. As such, acetaminophen is one of the most common pharmaceuticals associated with both intentional and accidental poisoning. Acetaminophen-induced hepatotoxicity is well recognized.
---
Salicylates are ubiquitous agents found in hundreds of over-the-counter (OTC) medications and in numerous prescription drugs including topical preparations used for the treatment of pain, warts, and acne.
---
In the United States, reports of severe envenomations by brown spiders began to appear in the late 1800s, and today, in endemic areas, brown spiders continue to be of significant clinical concern.
---
Cataract is a vision-impairing disease characterized by gradual, progressive thickening of the lens. It is one of the leading causes of blindness in the world today.
---
Peptic ulcer disease (PUD) is one of the most common diseases affecting the GI tract. It causes inflammatory injuries in either the gastric or duodenal mucosa, with extension beyond the submucosa into the muscularis mucosa.
---
Among suicidal patients who had taken antidepressants, fluoxetine (Prosac) was associated with the lowest risk for causing suicidal tendencies and venlafaxine (Effexor) with the highest risk, according to the results of a cohort study published in the December 2006 issue of the Archives of General Psychiatry.
---