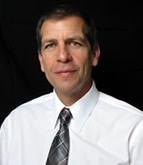 David Neagley, AIA, Architect
: Over thirty-two years of architectural design and construction administration experience with all building types, including educational, medical, R&D, corporate, commercial, custom residential, multi-family housing, military and industrial projects, totaling over 12.4 million square feet. Emphasizing use of durable, low maintenance materials including stainless, copper, bronze, zinc, cement-fiber, plastics, composites, specialty sealants & industrial paints.
Building Reconstruction Specialist
: Reconstruction design, details and specifications focused on solving complex construction problems and developing effective repairs for commercial and institutional buildings. Services include design for waterproofing, flashing, exterior finishes, roofs, decks, windows, and remediation of mold, wood rot, corrosion and structural damage.
Construction Industry Expert
: Visual inspection, intrusive testing, defect analysis, repair recommendations and forensic expert services for both plaintiff and defense parties. Specialized knowledge of construction materials, industry standards, code compliance, waterproofing, vapor transmission, exterior finishes, corrosion, condensation, ventilation, mold, wood rot, suspended ceilings, interior partitions, and structural issues.