*Enter State Names or Abbreviations. Use space to separate multiple states e.g. CA Washington NY
Physician and Medical Staff Affairs Expert Witness Jonathan Burroughs
Jonathan Burroughs, MD, MBA, FACHE, FAAPL
48 Forest Ledge Road
PO Box 540
Glen NH 03838
USA
phone: 603-733-8156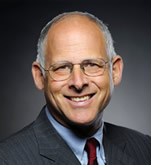 Jonathan H. Burroughs, MD, MBA, FACHE, FAAPL
, is President and CEO of The Burroughs Healthcare Consulting Network, Inc., and works with some of the nation's top healthcare consulting organizations to provide 'best practice' solutions and training to healthcare organizations throughout the country in the areas of
governance, physician–hospital alignment strategies, credentialing, privileging, peer review and performance improvement/patient safety, medical staff development planning, strategic planning, physician performance, and behavior management
as well as ways in which physicians and management can work together in new ways to solve quality, safety, operational, and financial challenges.
Litigation Support
: Dr. Burroughs offers litigation support services to counsel representing both Plaintiff and Defense. He provides general expert witness services for cases involving:
Regulatory Compliance
Negligent Credentialing
Negligent Privileging
Negligent Peer Review
Physician Performance Management

Fraud and Abuse
Fair and Judicial Hearings
Patient Safety
Physician Contracts
Medical Staff Bylaws, Policies, Procedures, Rules & Regulations
Dr. Burroughs serves on the national faculty of the American College of Healthcare Executives and the American Association for Physician Leadership (formerly the American College of Physician Executives), where he has been consistently rated as one of their top speakers and educators. He and Dr. David Nash were recently awarded a development grant by the American College of Healthcare Executives (ACHE) to develop a twelve hour national program to address population health and the disruptive innovative business models necessary to support it. He is the author or coauthor of the following books:
Redesign the Medical Staff Model-A Collaborative Approach
(published by Health Administration Press, January, 2015),
The Complete Guide to FPPE
(2012),
Medical Staff Leadership Essentials
(2011),
Engage and Align the Medical Staff and Hospital Management: Expert Strategies and Field Tested Tools
(2010),
A Practical Guide to Managing Disruptive and Impaired Physicians
(2010),
The Top 40 Medical Staff Policies and Procedures
, Fourth Edition (2010),
Emergency Department On-Call Strategies: Solutions for Physician-Hospital Alignment
(2009), and
Peer Review Best Practices: Case Studies and Lessons Learned
(2008).
Dr. Burroughs is a former Senior Consultant and Director of Education Services for The Greeley Company where he was rated as one of their top healthcare consultants and educators over an eight year period. He is also a past medical staff president, past president of the New Hampshire chapter of the American College of Emergency Physicians, and served as an emergency department medical director. As a member of the governing board of Memorial Hospital in New Hampshire, he chaired the ethics, succession planning, and bylaws committees and sat on the joint conference, strategic planning, and medical executive committees. He previously served as a member of the clinical faculty of Dartmouth Medical School, where his research interests included introducing EMT defibrillation and automatic defibrillation into the field.
View Dr. Burroughs' Consulting Profile
.
Population health is not possible in a discounted fee-for-service world, and the significant healthcare business challenge is how to transition from fee-for-service to risk-based capitation in a sustainable way. The following represents an outline for how this transition can be staged so that early steps exploit the benefits of fee-for-service while the latter ones exploit a more capitated model:
---
Not too long ago, I had the sad task of testifying at a civil litigation and a judicial hearing for two physicians who had been suspended from their respective medical staffs. In both cases, the suspensions and resultant procedural rights were avoidable because proactive communication and management did not effectively take place. Such events should be rare and most medical staffs can easily avoid them by focusing on preventive actions and addressing potential performance issues early in a supportive and assertive manner.
---
Hospital CEOs may have once cast a wary eye when a retail clinic opened in their backyard, but that paradigm has shifted as health systems are increasingly opening their own retail clinics or affiliating with retail clinic operators.
---
Regulatory hurdles prevent more hospitals from using e-health to its full potential. Federal and state policies and regulations on care rendered via technology from a remote site spin a tangled web for providers either engaged in e-health or who want to be. A February 2014 article in Health Affairs found strong associations between state policies and hospitals' adoption of e-health, also known as tele-health or telemedicine.
---
Alarm fatigue has moved to the forefront of hazards on the hospital floor. Nursing staff gets bombarded by hundreds or thousands of beeps, rings, whistles and pings emanating from bedside devices in a shift, and it can be difficult for them to distinguish the critical from the routine. An analysis of hospital alarms at Johns Hopkins Hospital counted a total of 59,000 alarms over a 12-day observation period, an average of 350 alarms per patient per day.1
---
Jon Burroughs, MD, FACHE
In this book, the author, an experienced physician leader and healthcare consultant, describes key changes that must be made to redesign the medical staff model. He provides specific guidance and examples to help healthcare leaders and executives work with their physician leaders to face these changes successfully. Well-regarded contributors and subject matter experts offer additional examples and insights with special content throughout the book.
---
Jon Burroughs, MD, et al
The Complete Guide to FPPE provides step-by-step guidance for developing an FPPE process and policy, selecting indicators, collecting data, conducting performance conversations with practitioners, and managing FPPE for low-volume and advance practice practitioners.
---
Jon Burroughs, MD, et al
Sharpen medical staff leadership skills with proven educational strategies and succession planning tools. Medical Staff Leadership Essentials: A Guide to Developing Leadership Skills and Recruiting the Next Generation delivers a step-by-step process for becoming an effective physician leader and training future leaders. Veteran and new physician leaders alike will gain valuable insight to help the medical staff develop, retain, and recruit a legacy of effective physician leaders.
---
Jon Burroughs, MD, et al
Real-world solutions to problem physician behavior Don t let disruptive physician behavior and impairment negatively affect your hospital s operations or put your patients, staff, and colleagues at risk. This resource will help you implement a sound program to manage impairment and prevent disruptive physician behavior.
---
Jon Burroughs, MD, et al
This resource combines the expertise of advisors from The Greeley Company and in-the-trenches hospital and medical staff leaders. You ll get real-world solutions to engage practitioners in medical staff activities and align them with hospital goals. Unlike other theory-based books, this resource provides tools and strategies that have helped your peers break the cycle of disengagement and apathy.
---
Jon Burroughs, MD, et al
Developed by trusted Greeley Company experts, the fourth edition of this concise guide will help you develop medical staff policies and procedures that comply with Joint Commission requirements and promote current industry best practices. Don t wade through lengthy manuals and Web sites full of outdated information.
---
Jon Burroughs, MD, et al
Move from reactive deals to shared costs and sustainable physician-hospital alignment. This edition provides fully updated strategies, tools, and step-by-step approaches from multiple ED call panel experts.
---
Jon Burroughs, MD, et al
Peer Review Best Practices: Case Studies and Lessons Learned will help you transform peer review theory into best practice. This book and CD-ROM set is built on contemporary peer review design and demonstrates how hospitals have used those theories to tackle real peer review challenges. Twenty case studies cover topics ranging from fixing your peer review system to tracking and trending data to reconciling peer review conflicts.
---
Related
areas of expertise