PRESS RELEASE DETAIL 70
A Press Release is one of the most cost-effective tools there is. Build credibility by publicizing your company events, performances, and other newsworthy items. Contact Us to feature your Press Release.
Return to Press Releases List
12/5/2013 12:00:00 AM
Gary R. Albrecht, PhD, a Renowned Economic Forecasting and Forensic Economics Expert Witness and Consultant, is now a Member of Experts.com
---
Stockton, CA (PRWEB) December 5, 2013
Dr. Gary R. Albrecht, principal at Albrecht Economics, Inc, has spent over 25 years in the field of Economic Forecasting and Forensic Economics. The Director of Econometric Modeling at the University of Kansas, his research has been published in the Journal of Forensic Economics, Journal of Legal Economics, Trial Briefs, and The Earnings Analyst. Dr. Albrecht was elected by his peers to be a Vice President and to serve on the Board of Directors of the National Association of Forensic Economists. He also serves as a referee for the Journal of Forensic Economics and the Journal of Legal Economics.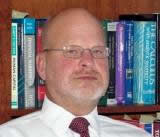 Albrecht delivers presentations on selected subjects including Economic Damages and Tort Reform in the United States, Assessing Economic Damages in Personal Injury and Wrongful Death Litigation, Estimating Economic Damages as a Result of Diminished Productivity in Work and Non-Work Time, and the The Objective Science of Forensic Economics
Albrecht offers Economic and Statistical Analysis consulting services for matters involving Wrongful Death, Personal Injury, and Breach of Contract. His services encompass a full range of expertise and include economic damages, expected wage loss, business valuation, lost profits, discrimination analysis, equitable distribution, intellectual property, and antitrust issues.
Dr. Gary R. Albrecht is one of Experts.com's force of world-class expert witnesses and consultants. His engagements are within the domains relating diminished earning capacity, lost profits, patent infringement, personal injury and wrongful death damages, and class action calculations among others.
MORE ABOUT GARY R. ALBRECHT
Visit Gary Albrecht's Website: http://www.AlbrechtEconomics.com
View Gary Albrecht's Expert Witness Profile on Experts.com
ABOUT EXPERTS.COM - KNOWLEDGE CONNECTED!TM
Since 1994, Experts.com has offered expert witnesses and consultants worldwide an effective, efficient, and economical platform to promote their services and knowledge to legal professionals, the media and other prospective business clients worldwide. Experts.com does not broker the engagement between the clients and members. Clients may search over 1300 expert witness areas of expertise or have Experts.com's knowledgeable staff complete the search for no added cost. 1-866-2-EXPERTS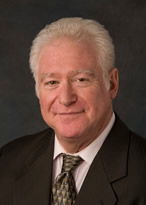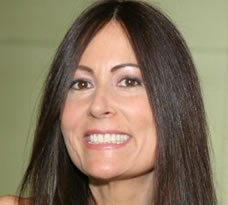 Kimberly A. Baldwin-Stried-Reich
MBA, MJ, PBCI, CPHIMS, RHIA, CEDS, CPHQ, FAHIMA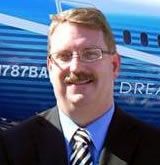 Quentin R. Brasie
Chairman & CEO