PRESS RELEASE DETAIL 98
A Press Release is one of the most cost-effective tools there is. Build credibility by publicizing your company events, performances, and other newsworthy items. Contact Us to feature your Press Release.
Return to Press Releases List
3/1/2021 12:00:00 AM
Panorama Consulting Group Releases The 2021 ERP Report
---
Independent Report Reveals ERP Selection, ERP Implementation and Organizational Change Management Trends
DENVER, Colo., -- The business transformation and ERP consulting firm, Panorama Consulting Group, today released an independent report relevant to organizations considering, or in the midst of, an ERP implementation or business transformation. The report analyzes organizations' project decisions and results.
"The findings from this year's report point to one important concept," said Christi Trinder, Manager of Client Services at Panorama. "A strong focus on change management is critical whether an organization is performing an ERP upgrade, an ERP implementation or a digital transformation.""
While the average organization size was smaller than previous years, and more organizations were performing upgrades, respondents still reported that the organizational change aspects of their projects were just as difficult as respondents had reported in the past.
"Focusing on change management and seeking related guidance can mitigate the difficulty of organizational change," said Trinder." However, fewer organizations reported focusing on the change management activities included in our study and fewer sought change management guidance from a consulting firm."
The report also revealed an increased focus on process improvement among respondent organizations. Notably, in this year's report, 50% of organizations reported improving most of their business processes, while this was true of only 37% of organizations in last year's report.
"The economic downturn has made organizations acutely aware that the status quo is no longer sufficient to gain or even maintain market share," said Alan Salton, Director of Innovation at Panorama. "Organizations did not shy away from improving their operations in the midst of economic uncertainty, and I believe their boldness will be rewarded once they invest just a little more in organizational change management."
About The 2021 ERP Report
Panorama Consulting Group developed The 2021 ERP Report to analyze results from recent ERP projects and explain what these trends mean for ERP projects in 2021. The report can be downloaded here: https://www.panorama-consulting.com/resource-center/erp-report/.
About Panorama Consulting Group
Panorama Consulting Group is an independent, niche consulting firm specializing in business transformation and ERP system implementations for mid- to large-sized private- and public-sector organizations worldwide. One-hundred percent technology agnostic and independent of vendor affiliation, Panorama offers a phased, top-down strategic alignment approach and a bottom-up tactical approach, enabling each client to achieve its unique business transformation objectives by transforming its people, processes and technology. Panorama's services include ERP Selection, ERP Implementation, ERP Contract Negotiation, ERP University, Digital Strategy, Technology Assessment, Change Management, Human Capital Management, Business Process Management, M&A Integration, Turnaround Analysis, Crisis Management, Financial Restructuring, Operational Restructuring, Project Auditing & Recovery and Software Expert Witness Testimony.
View Panorama Consulting Group's Expert Witness Profile and Consulting Profile on Experts.com.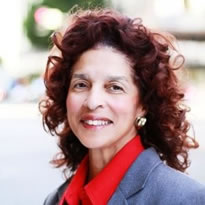 BJ Hawkins, PhD, CLPF
Managing Principal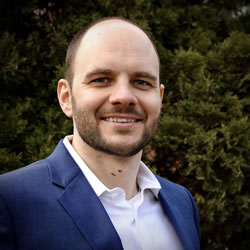 Tom Jonaitis, B.SC., DABT
International Toxicology Consultant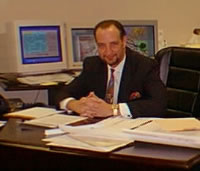 Dr. David L. Mitchell
Consulting Forensic Meteorologist