James Schlernitzauer
Skydiving Expert
1175 Geer Rd.
Suite D
Turlock CA 95380
USA
phone: 530-514-1252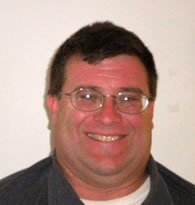 James Schlernitzauer has over 30 years of experience in Parachuting, Skydiving, and Parachute Rigging. He has worked as a jumpmaster, instructor, packer, senior rigger, and master rigger. Currently a Master Parachute Rigger per FAA guidelines, he has been granted Expert Teaching Credentials in all areas of instruction including Tandem Examiner, Aff Evaluator, and Coach course director.

Mr. Schlernitzauer has over 13,000 total jumps - over 11,000 teaching skydiving. He has owned a skydiving school for over 11 years, packed over 1,400 emergency parachutes and has 0 losses. He has also acted as a Safety and Training Advisor for the United States Parachute Association. Although he retired from full time skydiving in 2008, he still jumps occasionally for fun.

Litigation Support - James Schlernitzauer provides expert witness services to counsel representing both Plaintiff and Defendant. His services include site review, case review, written reports, deposition, and trial testimony when necessary. Mr. Schlernitzauer has served as an expert in multiple states including CA, HI, AZ, and MS and is willing to travel as needed. His references are available upon request.