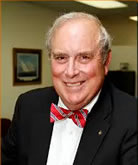 Guy C. Hatfield, CPCU, CIC
, Guy Hatfield has been a Principal at his Firm since 1977. Prior to his insurance career he was a senior loan officer at Citicorp in New York City where he coordinated syndicated commercial loans with correspondent banks in the Continental United States, Canada, and Hawaii. Mr. Hatfield serves on the Technical Committee of the Ct. Insurance Agents Association and as District Insurance liaison for Rotary International. He is a graduate of Bucknell University (B.S.), Boston University (MBA) and the American Institute of Insurance (CPCU).
Litigation Support
- President of the Hatfield Group, a consulting firm specializing in Property and Casualty issues and expert witness case assignments, Mr. Hatfield has actively worked as an expert witness for attorneys representing both plaintiff and defendant. He is well-prepared to opine on the duties and conduct of insurance agents and brokers as well as the operations of insurance companies. His analysis and testimony is concise and persuasive.
Areas of Expertise
:
Claims Handling
Insurance
Insurance Coverage
Insurance Errors & Omissions
Insurance Practices & Standards
View Guy Hatfield's Consulting Profile
.
I have been active as an insurance agent/broker for 40 years. 20 years ago I was referred to an attorney by a fellow CPCU colleague to be a so called "expert". The case involved an agent who failed to provide workers compensation benefits to an ongoing commercial concern. I was hired by the plaintiff's attorney to opine on the conduct of the agent. Since this was a fundamental error on the part of the agent, the case was soon settled in favor of the plaintiff. This was my introduction to being an expert. I found I enjoyed the experience and it was a nice contrast to sales and insurance administration.
---