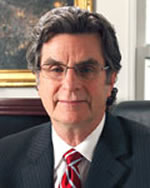 The New Landscape of Bullying: Criminal Prosecution, Civil Lawsuits and the Supreme Court
As originally presented at the Third Annual Student Safety and Security Conference, April 2010
By: Dr. Edward Dragan
Tel: (609) 397-8989
Email Dr. Dragan

View
Profile
on
Experts.com
.
Abstract
The U.S. Department of Justice says that bullying has declined - let's take a closer look.
According to a new national survey, there has been a sharp drop in the percentage of America's children being physically bullied or beaten up by their peers.
A glaring, missing piece of this study is cyberbullying, which can be more damaging and pervasive than physical bullying. In a 2008 study, more that 17 percent of 6th-8th graders admitted to having been cyberbullied. This is an emerging trend yet to be fully explored.
The study was funded by the U.S. Department of Justice and found that the percentage of children who reported being physically bullied over the past year had declined from nearly 22 percent in 2003 to under 15 percent in 2008.
The U.S. Department of Justice says that bullying has declined - let's take a closer look.
According to a new national survey, there has been a sharp drop in the percentage of America's children being physically bullied or beaten up by their peers.
The study was funded by the U.S. Department of Justice and found that the percentage of children who reported being physically bullied over the past year had declined from nearly 22 percent in 2003 to under 15 percent in 2008.
The author of the study, David Finkelhor, director of the University of New Hampshire's Crimes against Children Research Center credited the decline to programs and funding boosts following the 1999 Columbine High School shootings in Colorado. He says that there is evidence these programs are effective. However, I believe there still needs to be a study to determine how effective specific programs and approaches have been. This has yet to be done.
A glaring, missing piece of this study is cyber bullying, which can be more damaging and pervasive than physical bullying. In a 2008 study, more that 17 percent of 6th-8th graders admitted to having been cyber bullied. This is an emerging trend yet to be fully explored.
The findings by Finkelhor were based on two national surveys of children ages 2 to 17 conducted five years apart - the Developmental Victimization Survey and the National Study of Children Exposed to Violence - the first in 2003, involving 2,030 children, and the second in 2008, asking the same questions of 4,046 children.
Although other areas of victimization and abuse were addressed, the two areas of interest are bullying and emotional bullying. The first was reported at 21.7% in 2003 and declined to 14.8% in the 2008 survey. Emotional bullying was reported by 24.9% of children interviewed in 2003 and declined to 22.0% in 2008.
Anti-bullying and other violence-prevention policies and programs of schools have been reported as instrumental in this indicated decline.
In North Dakota, in contradiction to the general impression of the study, state data revealed that the number of seventh- and eighth-graders who report being bullied at school jumped from 34% in 2007 to nearly 50% in 2009.
Another study that's worth looking at is the Youth Voice Project that looked at students' perceptions about strategy effectiveness to reduce peer mistreatment in school. This study was conducted by Stan Davis and Charisse Nixon of Penn State. In this study almost 12,000 kids in 5th through 12th grades at 25 schools in 12 states were interviewed to find out the effectiveness of different student strategies in trying to counteract or stop bullying. The study also looked at levels of harassment by a variety of factors including race and ethnicity, and gender as well as the focus on mean comments and other bullying behavior.
One question that the researchers asked was:
Did the people who hurt you focus on any of these issues?
Race
Looks
Sexual orientation
Religion
Family income
Body shape
Disability.
When asked about the focus of the bullying, "looks" were a factor in 55 percent of the reported incidences. "Body shape" was a factor in 37 percent of the cases followed by race (16 percent), sexual orientation (14 percent), family income (143 percent), religion (12 percent), and disability (8 percent).
The authors looked at which student strategies made things better and found that talking to an adult at home or at school were each effective 34 percent of the time. Making a joke about it worked 33 percent of the time and telling a friend was effective in 32 percent of the cases.
The researchers also rated student perception of response of educators and found that when an adult listened to the student this was the most effective followed by the adult giving advice and then checking in afterwards to see if the behavior stopped.
The suicide of Phoebe Prince and the potential impact on the school bullying landscape.
Phoebe Prince was a 15-year-old, first-year student who killed herself after relentless taunting, at South Hadley High School in Massachusetts on the afternoon of January 14th. Elizabeth Scheible, a district attorney in Massachusetts has filed criminal harassment charges against 9 students at the school. They have all pled not guilty and await trial.
Ms. Scheible applied the state's criminal harassment law and criminal stalking law. The harassment law states that "Whoever willfully and maliciously engages in a knowing pattern of conduct or series of acts over a period of time directed at a specific person, which seriously alarms that person and would cause a reasonable person to suffer substantial emotional distress, shall be guilty of the crime of criminal harassment and shall be punished by imprisonment in a house of correction for not more than two and one-half years or by a fine of not more than $1,000, or by both such fine and imprisonment." The stalking law is essentially the same with the added concept of a threat with the intent to place the person in imminent fear of death or bodily injury.
This case, which has garnered international attention, will add to the landscape of school bullying and harassment. If these students are convicted and do some jail time other students and school administrators around the country will sit up and take notice like never before. If these students are convicted, other prosecutors around the country might begin applying specific state laws to protect students from bullying and harassment.
This is the case to watch!
What does the Supreme Court say about harassment in schools?
Two Supreme Court decisions are most important for boards of education to know about and understand in order to provide safe and hostile free environments for their students and to help prevent litigation. These cases are Gebser v. Lago Vista Independent School District 118 S. Ct. 1989 (1998) and Davis v. Monroe County Board of Education 119 S. Ct. 29 (1999). In Gebser the Supreme Court addressed sexual harassment of students by school employees. In Davis the Supreme Court addressed sexual harassment of students by fellow students. Both of these cases are instructive, set clear boundaries of liability for schools, and provide guidance for the prevention of such harassment.
Title IX of the Education Amendments of 1972 prohibits gender discrimination in federally funded educational programs. The U.S. Supreme Court in Cannon v. University of Chicago (441 U.S. 677 [1979]) and Franklin v. Gwinnett County Public Schools, (502 U.S. 60 [1992]) made it clear that students could sue their schools for violations of Title IX and possibly obtain money damages. However, the Court did not outline the elements of a cause of action or define the standard of liability that would apply in harassment cases. The Supreme Court, in issuing the Gebser and Davis decisions, in 1998 and 1999 respectively, resolved several critical questions.
Davis: Sexual Harassment of Students by Other Students
The Davis case involved a then-fifth grader named LaShonda Davis and the alleged harassment she endured at the hands of her classmate, G.F. Specifically, the allegations against G.F. included attempting to touch LaShonda in the breast and vaginal areas, directing vulgarities at LaShonda, and behaving in a sexually suggestive manner toward her. The complaint describes eight separate instances of sexual harassment, occurring on average once every 22 days over a six-month period. The incidents were reported to LaShonda's teachers and the building principal. Although G.F. was threatened with disciplinary action, G.F. persisted with his unwelcome advances until he was charged and prosecuted for sexual battery. La Shonda's mother filed a claim against the Monroe County Board of education under Title IX. The complaint alleged that the harassment by G.F. against LaShonda had "interfered with her ability to attend school and perform her studies and activities," and that the school's "deliberate indifference" created a hostile environment.
The Supreme Court held that a private damages action may lie against a school board under Title IX in cases of student-on-student harassment: but only where the funding recipient acts with deliberate indifference to known acts of harassment in its programs or activities. Moreover, ... such an action will lie only for harassment that is so severe, pervasive, and objectively offensive that it effectively bars the victim's access to an educational opportunity or benefit.
The Supreme Court's decision in Davis raises a number of important issues. Davis established the basis for schools as third parties to be held liable when a student sexually harasses another student on school premises during school hours. The requirements, however, for third party Title IX claims under Davis are extremely narrow, potentially acting as an effective bar to almost every other similar claim in the future.
Writing for the majority, Justice O'Connor wrote that schools may be held liable when they are "deliberately indifferent" to known acts of student harassment. To be actionable, the harassment must be "so severe, pervasive, and objectively offensive" that it has the "systemic effect" of denying the victim an equal educational opportunity.
Justice Kennedy accused the majority of creating a new and dangerously broad cause of action that "will embroil schools and courts in endless litigation over what qualifies as peer sexual harassment and what constitutes a reasonable response." Justice Kennedy wrote: Adolescents often have limited life experiences or familial influences upon which to establish an understanding of appropriate behavior and school is the place where they are first learning the rules of social interaction and good citizenship. Federalism, Kennedy explained, demands that the federal courts not second-guess the daily discipline decisions of experienced school officials.
In dissent to this, O'Connor stressed that the new cause of action is a "limited" one aimed at situations involving extreme student misconduct and callously indifferent school officials. The standard, she wrote, generally will exclude claims based on name-calling, teaching, and one-time incidents of harassment. Kennedy criticized these limitations as "illusory."
The question for the jury:
If the parents of Phoebe Prince file a lawsuit in federal court under the theory of a Title IX claim they must show that the school administrators, or someone with the power to intervene, had actual knowledge (by observation or direct report) that students were harassing Phoebe. Next, they must prove that the school, through its administrators acted deliberately indifferent by not intervening and, finally, that it was this inaction that proximately caused her death.
Civil Action
Under state tort law, a person who causes injury to another through violation of some legal duty has committed a tort and is liable to pay monetary compensation to the injured party.
A tort is a civil wrong arising out of a breach of duty that is imposed by law. Torts are not crimes, though some acts that amount to torts are also crimes such as intentional assaults. Only the government can prosecute someone for committing a crime; and criminal guilt must be proven beyond a reasonable doubt. The victim of a tort, on the other hand, may file a civil lawsuit and need only prove fault by a preponderance of evidence-a much easier standard to satisfy.
Tort law governs school districts, their officers, and their employees. Tort law, as originally developed in the "common law" (judge-made law) and as later codified to some degree in state statutes, is usually grounded in the concept of fault. Courts have generally determined that schools have no duty to ensure the safety of students and other members of the school community at all times. A school district is not liable for every accidental injury but only for injuries caused intentionally or by negligence of employees and officials.
The principal questions to be resolved in tort claims are:
Did the school have a duty of care under the law to avoid the injury suffered by the claimant?
If so, was that duty actually breached?
If a breach of duty occurred, was it the proximate (or direct) cause of the injury?
If so, is the school shielded from liability by a privilege or immunity conferred by law?
If there is liability, does the law place a dollar limit on the money damages that the claimant may recover?
In resolving these questions, courts and juries must initially determine if the evidence is sufficient to support a finding of negligence, and whether any negligence caused the claimant's injury.
In the overwhelming majority of states, the duty of care is that care which a reasonable person of ordinary prudence would exercise for the safety of others in like circumstances. Courts look at what the sued party should reasonably have foreseen and done under the circumstances.
The risk reasonably to be perceived defines the duty to be obeyed.
The risk must be reasonably preventable as well as foreseeable. Failure to take every precaution against all foreseeable injury to another does not necessarily constitute actionable negligence.
Generally, the age, relationship, and physical characteristics of the parties involved, the gravity and probability of danger presented in specific circumstances, and the necessity and utility of the risk-creating conduct must all be weighed to determine the required level of care and reasonable response.
The tort claimant must prove that the defendant's act or omission was the proximate cause of the claimant's injury. The defendant's conduct must be a material and substantial factor in producing the harm, "but for" which the harm would not have occurred. The defendant's conduct need not be the immediate, or even the primary, cause of injury, but it must be a necessary link in the chain of events that resulted in injury.
The question for the jury:
If Phoebe Prince's parents sue the South Hadley Board of Education, as they are poised to do, then the jury must decide whether proper supervision of the students at the high school could have prevented or deterred the bullying. The jury must also decide whether the bullying was a proximate cause of her death.
---
Dr. Edward Dragan, provides education expert consultation for high-profile and complicated cases. As an educator and administrator, he has more than 35 years' experience as a teacher, principal, superintendent and director of special education. He also has served as a state department of education official.

©Copyright - All Rights Reserved
DO NOT REPRODUCE WITHOUT WRITTEN PERMISSION BY AUTHOR.