LIFE EXPECTANCY ARTICLES MAIN PAGE
Featured Life Expectancy articles by expert witnesses and consultants. Contact Us if you are interested in having your work published on our website and linked to your Profile(s).
Search articles by title, description, author etc.
Sort Non-Featured Profiles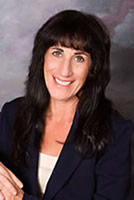 4/28/2015· Life Expectancy
Life Care Planners Offer Unique And Supportive Expertise
THIS ARTICLE DESCRIBES HOW Life Care Planners can help trust officers, relationship managers, estate planners and attorneys determine the future monetary requirements, in actual dollars, of a catastrophically disabled, pediatric or geriatric client. This can be done through the creation of a Life Care Plan for that individual's lifetime. Case histories are used to demonstrate how LCPs address the complex needs of such clients. The article concludes with a discussion of the ways in which the discipline of Life Care Planning complements the expertise of the trust officer.
3/26/2015· Life Expectancy
Life-Care Planners Can Offer Attorneys Unique Expertise
How funds are handled after the settlement of a case reflects the competency and knowledge of attorneys and recognizes their outstanding legal skills. This article focuses on the management of settlement proceeds and the maintenance aspect of the care of a client with a disability when that client's financial health is turned over to a trust attorney, relationship manager, financial planner, trust officer or estate planner.