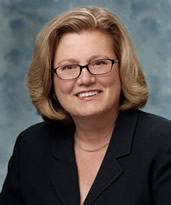 This brief was prepared on March 2, 2020. The COVID-19 outbreak and regulatory responses are
rapidly changing. Several website sources are provided in the footnotes for updates.
This brief describes: Which government agencies and health care providers have power to act and what are those powers? Who controls testing and reporting results and who has the power to isolate individuals, impose quarantines and take other steps to mitigate the outbreak.
Who is in charge of communicable disease control in the US?
By now, everyone has heard about the Centers for Disease Control (CDC), a federal agency in the Dept. of Health and Human Services (HHS) whose charge is to control and prevent the spread of disease and protect the health security of the nation. The CDC provides valuable information to the general public, plays the central role in tracking and monitoring diseases in the United States and provides scientific and epidemiological support to State and local health departments, doctors, hospitals, nursing homes and other providers. The CDC website at www.CDC.gov provides COVID-19 information and anyone can access real time public statements and news releases there. State health departments also maintain their own websites that provide information on public health and in some cases COVID-19 specific information. As of March 2, 2020, the Washington State Dept. of Health reported five COVID-19 related deaths while the CDC was reporting two. A good source for information for those in affected states is the state health department website.
State and local health departments (some city based, some county based) also provide front line public information and provide support to local providers, in addition these public health departments have the authority to impose certain legal actions such as quarantines, school closings, and health care facility closures and restrictions. Each state has its own laws pertaining to public health authority including isolation and quarantines and facility and provider licensing. In practice, local and state health departments typically have good working relationships with hospitals and other providers. In addition, each health care facility must have approved policies and procedures in place for handling infectious disease outbreaks and other public health dangers.
The HHS is responsible "to enhance and protect the health and well-being of all Americans.1 It is primarily known as the agency that administers Medicare, Medicaid and the Affordable Care Act. The HHS also has authority over the CDC, as well as the Food and Drug Administration (FDA). The FDA is the agency that authorizes or approves the use of laboratory testing, including testing for the coronavirus. The FDA plays a key role in the availability of tests. In addition, the FDA must approve any new anti-viral drugs or vaccines that may be developed and it has emergency powers to approve these without going through the full review and approval process.
At the onset, the laboratory test for the coronavirus was available only from the CDC, using their test kits. It soon became apparent that there was far greater need for rapid testing than the kits that could be ordered, delivered and then processed back at CDC in Atlanta. In addition, there were also some CDC kits that did not provide accurate results. Doctors, hospitals and other providers expressed deep concerns over the lack of testing to both treat patients and prevent the spread of the disease. Certain clinical laboratories are certified to provide high complexity testing, and these clinical laboratories at the state and private level began to develop their own tests in recent days. On Feb. 29, 2020, the FDA published2 emergency authority for those laboratories to develop and use these tests, provided that they complete and report back to the FDA certain validation tests. As a result, we hope to begin to see more hospitals and clinical labs able to perform the coronavirus test and report to the results to their local and state health departments.
The Association of Public Health Laboratories has been in the forefront of providing clear insight into the public health testing needs and how the federal government can help to meet those needs. They played a pivotal role in getting the FDA to issue the emergency order allowing certain labs to develop and use their own tests. Their website provides valuable information on current COVID-19 testing issues and how to address those needs.3
The HHS also has authority over coverage and payment decisions for Medicare, Medicaid, ACA plans and other health coverage programs such as children's health programs. It will have the authority to mandate coverage and to establish Medicare and other prices for new anti-viral drugs and vaccines. The HHS also provides oversight of virtually all health care providers for health and safety standards – these are often called "requirements for participation" and these include certain infection control and preparedness standards.
How well prepared are hospitals, nursing homes and other health care providers for disease outbreaks?
Hospitals and especially their emergency rooms will be on the front line of treating this epidemic. Nursing homes will be especially vulnerable due to the age and condition of many of their patients. Dialysis centers provide lifesaving care for patients with renal (kidney) failure, patients must receive dialysis about three times per week or their condition will turn deadly. They often have co-morbidities such as diabetes and heart failure, and generally they must travel to the center for their dialysis. Urgent care centers and individual practitioners will also be on the front lines.
Medicare sets certain basic standards for each type of health care facility – including hospitals, nursing homes, dialysis centers and others. While each type of facility has its own set of conditions, they are often similar. For example, all health care facilities must comply with extensive infection control requirements. A facility must meet these conditions in order to bill Medicare, Medicaid or any other public payer. Virtually all health insurers and commercial payers also require that a facility is certified as meeting these survey conditions to participate. Federal law charges state health departments with conducting regular surveys of hospitals, nursing homes and other facilities to ensure that they meet these conditions of participation. These conditions of participation are extensive and extremely detailed and often exceed 800 pages for each type of provider. State surveyors and accreditation agencies conduct both on-site and off-site inspections on a regular basis to ensure that the conditions are met.
One of the requirements that applies to all facilities is the requirement for infection control policies, procedures and practices. These standards include the training of staff, having sufficient supplies of personal protective equipment (PPE) such as masks, gloves and gowns, as well as using procedures for containing infections through droplet control, isolation and other techniques. In general, hospitals, nursing homes and other facilities have a documented process ready to handle disease outbreaks and many have already instituted these measures.
However, the reality is that most frontline health care workers will be overworked by an existing shortage of health care workers, especially in vulnerable nursing homes. In nursing homes, most of the care is provided by Certified Nursing Assistants (CNAs) who receive about six to ten weeks of training, they are often low paid workers, not college educated and too often have little health care coverage of their own. If the workers become exposed or ill due to COVID-19 the shortage will worsen quickly and dramatically. Also, reported PPE supply shortages are already resulting in calls from political leaders for the public to stop purchasing N-95 masks. This indicates that federal officials fear that in certain impacted geographic areas, or if the outbreak becomes more widespread, that we will likely see shortages of PPE. Both states and the federal authorities need to immediately assess the need for adequate PPE supplies and exercise their authority to obtain and move PPE as needed.
Who has authority to order quarantines and other mitigation strategies?
It is important to distinguish between legally mandated government isolation and quarantines and other mitigation strategies. Mitigation strategies can include local jurisdictions closing schools, closing public transportation, denying permits for large gatherings and sporting events. They may include providing free or low cost testing or public health telephone screenings. Hospitals and other facilities use medical isolation strategies routinely to protect workers and non-infected patients from those who have or test positive for the virus.
Government mandated strategies can include both isolation and quarantine. Isolation means separating sick people with the disease from people who are not sick. Quarantine separates and restricts the movement of healthy people who may have been exposed to the disease to see if they become sick and to prevent the spread of the disease.4
The federal government has broad authority to isolate or quarantine anyone under the Public Health Service Act to prevent the entry and spread of communicable disease into the US and between states. The Director of the CDC has been delegated the authority to issue quarantine orders and to detain, medically exam and release anyone travelling into the US or between states. In the last days of the Obama administration, HHS promulgated changes to 42 CFR parts 70 and 71, acknowledging the broad authority of the Director of the CDC to detain and isolate or quarantine individuals and to restrict travel into the US or between states.5 The revised rule was in response to the Ebola and MERS outbreaks, as well as several measles outbreaks in the US. The rule added certain due process provisions and authorizes the Director of the CDC to pay for medical care of affected individuals who do not have adequate health care coverage to pay for treatment or vaccines.
The rule distinguishes between domestic restrictions and international travel restrictions. The federal government, under part 71 of the rule, has broad authority to refuse admission to the US to individuals who may be infected with communicable disease or who are coming from countries with an outbreak.
Part 70 of the rule authorizes the Director of CDC to declare a "public health emergency" and impose quarantines and take other steps relative to any communicable disease with potential to cause death or serious illness if not properly controlled. This includes any disease that the World Health Organization (WHO) has determined to be a public health emergency or of international concern, as they have with COVID-19.
The Director of the CDC may restrict interstate travel by issuing a written order that includes all of the following: describes the group or individuals subject to the order, the location and restrictions of the order, together with an explanation of the factual basis of the order. The order must be reassessed by the Director within 72 hours of issuance and if to be continued it is subject to independent medical review. The Director may also issue orders relative to intra-state travel and activities (such as closing events or businesses) where he determines that the state or local authorities do not have adequate public health controls in place relative to the spread of the disease. Criminal penalties apply to anyone or any organization that violates the order ranging from $100,000 and one year in prison to $200,000 and one year if the violation results in a death. Organizations can be fined up to $500,000.
HHS acknowledged in adopting the rule that court challenges to any order issued by the Director of CDC under this authority could be challenged in court under the habeas corpus statute (28 USC 2241) or the Administrative Procedures Act (5 USC 704).
Putting out the fire – what leaders should be doing now.
Ensure adequate testing and cost free testing where needed to determine who has contracted the coronavirus to stop the spread. FDA and CDC should take all steps necessary to help labs in their ability to conduct the tests and validate tests.
CDC and States must provide real-time accurate reporting on the number of individuals that test positive and the number of those ill and those who have died. If CDC reporting is not available, States should (and some do already) report their results on their websites.
Base any quarantine orders and other mitigation strategies on real-time, complete and accurate reporting based on ample testing.
CDC and HHS must urgently collect data on treatments and their results. Providers need to know RIGHT NOW what treatments and anti-viral drugs are working and what is not – both to save lives and conserve valuable resources.
The FDA should fast track emergency approvals of any anti-viral drugs that show safe and effective treatment of COVID-19.
Support our health care work force. Ensure that they have available lab testing, training, PPE and all other resources needed. Understand that there will likely be shortages of health care personnel and PPE and address these proactively.
Put the health of the American people first and foremost. Provide free testing where needed, mandate coverage for or provide free care for treatments that work and vaccines when they become available.
---
1. http://www.hhs.gov/about/index.html
2. http://www.fda.gov/media/135659/download
3. https://www.aphl.org/programs/preparedness/Crisis-Management/Pages/2019-nCoV.aspx
4. https://www.cdc.gov/quarantine/aboutlawsregulationsquarantineisolation.html
5. 82 Fed Reg 6890, et seq, Jan. 19, 2017.
---
Mary Wickens, JD, CFE, CHC is a consulting and testifying expert with over 40 years of experience in health care payments. compliance and policy expert. She has been a consulting and testifying expert in cases involving compliance with federal and state health department standards, including nursing homes and dialysis centers. Ms. Wickens has worked extensively with Medicare compliance and payment policy, as well as public health officials, state surveyors, health insurers and providers throughout her career. Early in her career she chaired the board of her county health department.
©Copyright - All Rights Reserved
DO NOT REPRODUCE WITHOUT WRITTEN PERMISSION BY AUTHOR.