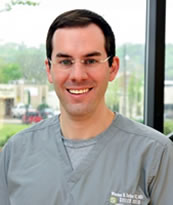 Although I have been called to evaluate many cosmetic laser and Cosmetic injection cases over the years (both plaintiff and defense), two particular cases really stand out. One was a plaintiff case and the second was a defense case.
The first case involved an African American female who went to a Med Spa to inquire about skin rejuvenation procedures. As an expert for the plaintiff, I was involved in this case for almost two and a half years before it finally settled after multiple depositions and a lengthy case review. The case was about to go to trial but finally settled. I was on the plaintiff's side in this case and was told by the attorney that it was due to my lengthy and detailed expert review and deposition that caused the defense to be willing to settle.
The plaintiff had seen an advertisement for a special for a particular treatment involving intense pulsed light (IPL) for skin rejuvenation. Long story short, she went to this place and there was no physician involved. An esthetician met her at the end of the day and did very little history taking or physical exam and treated the patient that day. For those of us that specialize in these procedures we all know that IPL is something that you would absolutely never treat an African-American patient with as you would surely burn their skin with intense pulsed light. The patient underwent this procedure without being properly informed of such and sustained significant burns to her face and hyperpigmentation. Years later when I was involved with the case I saw the patient who came to my office and she was still significantly scarred and had hyperpigmentation from the procedure. After a lengthy case review and multiple depositions, my report was substantial and it proved that there were both medical-legal issues and civil issues in this case. I was able to prove that the place was operating against medical law in the state that it occurred. There was also negligence in the treatment of the patient including lack of proper history and physical exam, lack of proper consent, lack of proper use of a device on a patient, and lack of proper instruction to the patient. There was also gross negligence in the treatment of the patient after as she was told that she would be fine and was never referred to a specialist or an emergency room to treat her wounds and scarring. The patient the court ended up awarding the patient $250,000 in damages in the case settled.
The second case (which occurred twice) was a defense case in which I was call to defend a physician who was accused of burning a patient with a CO2 facial resurfacing laser. This was a state medical board case and I was called by the defense. After a lengthy review of the case I determined that the physician was not at fault for the following reasons. The physician did a proper assessment and consent of the patient, performed a proper CO2 laser treatment, properly educated for the patient about what to do and expect afterwards, and properly followed up with the patient. The patient did not follow the instructions afterwards, got out in the sun too quickly, fell and had trauma to her facial skin and resultant scarring, and even reportedly washed her face with outdoor water which caused an infection, the patient then came back and sued the physician for the resultant complications and scarring. After a long report for the defense attorney, the state medical board judged that the physician was not at fault and the case was dismissed.
Several years later I was called again by the same attorney informing me that the patient had for the last three years tried to build a case against this physician and the state medical board was willing to reopen the case. I had evaluated all of the new patient visits to other doctors and any new evidence. I again determined that nothing had changed and that my opinion was the same as it was before and the case was quickly dismissed. This was one of the longer defense cases I have been involved in and the only one I have seen reopened. As a physician myself, it was disheartening to see that this could happen but that was reality.
---
Dr. Seiler is the Executive Director of Education, Development, Accreditation, and Research for the American Board of Laser Surgery. He is also Owner and Medical Director, Seiler Skin Cosmetic Laser & Aesthetics Center and specializes entirely in cosmetic laser and aesthetic procedures. Dr. Seiler received his Bachelor of Science from the University of Notre Dame and his MD from the University of Arkansas for Medical Sciences. He completed his residency at the Carraway Methodist Medical Center, along with fellowship laser training. ©2014

©Copyright - All Rights Reserved
DO NOT REPRODUCE WITHOUT WRITTEN PERMISSION BY AUTHOR.