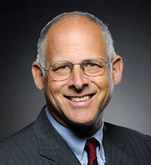 Population health is not possible in a discounted fee-for-service world, and the significant healthcare business challenge is how to transition from fee-for-service to risk-based capitation in a sustainable way.
The following represents an outline for how this transition can be staged so that early steps exploit the benefits of fee-for-service while the latter ones exploit a more capitated model:
1. Engage and align with all key stakeholders
The foundation for any integrated healthcare network is aligned stakeholders--whether they be physicians, nursing homes, skilled nursing facilities, long-term-care facilities or home health agencies. Everyone must have a stake in both healthcare outcomes and cost efficiencies, and this can only occur with risk-based contracts in which all parties have significant commitment to mutually beneficial goals and objectives. At-risk contracts should be compatible with payer contracts, patient needs and provider/management objectives.
[More:]
Common errors at this early stage happen when stakeholders:
Attempt alignment with parties who cannot be aligned due to incompatible values or an unwillingness to fully embrace a shared vision
Minimize at-risk components of contracts and thus not direct the full attention of stakeholders to critical strategic objectives
Fail to involve all parties in development of at-risk components to ensure buy-in
Are unwilling to eliminate parties who are unable or unwilling to meet minimum standards and goals
2. Build an integrated population health network
The integrated network should be built collaboratively to ensure that all structures and processes make both clinical and operational sense. This means that each process component should optimize healthcare outcomes and efficiencies while minimizing complexity and cost. Front-line providers know where inefficiencies lie, and management can operationalize and systematize operational units so that there is a natural flow from one unit to another by creating an interdisciplinary management oversight committee. Interconnected with every component is a health information exchange that will assure that all relevant clinical and cost data be captured, transformed, analyzed and reformatted in real time to provide all participants with the information necessary to manage patients throughout the continuum of care. Shared governance/management is key, and many organizations fail when they attempt a traditional top-down approach in business models they are unfamiliar with
3. Lower the cost structure
Investment capital is key, and an early step should be to minimize capital/cost structure in order to invest in the new horizontally integrated network that is required to manage covered lives over the continuum. Essential components include:
Labor management, which can be best accomplished by analyzing all key jobs and then asking the question: What is the lowest cost individual that can perform the functions of the job without sacrificing quality or service? For instance, advanced-practice practitioners can perform 80 percent of the routine low risk clinical activities a physician can, and e-health solutions/platforms can accomplish 80 percent of what an advanced-practice practitioner can do at a fraction of the cost.
Supply chain management, which can best be accomplished by an interdisciplinary value analysis committee through which management and physicians make key physician preference item choices and screen vendors for value (quality/cost) and thus eliminate non-value added variation and redundant cost.
4. Grow the inpatient population health infrastructure
According to the Centers for Medicare & Medicaid Services, 1 percent of Medicare beneficiaries make up 23 percent of Medicare costs (critically ill/injured) and 5 percent of Medicare beneficiaries make up 49 percent of Medicare costs (multiple chronic illnesses). Thus, the lowest hanging fruit is to mitigate these costs for your inpatients and this will have the greatest impact upon both the cost/case and readmission rates. Large employers have demonstrated that disease management programs and palliative care reduce morbidity/mortality/cost with a significant return on investment. Regular disease management is a less intensive approach that provides evidence-based care management for those with chronic diseases over a longer period of time by utilizing clinical/cost analytics that provide predictive risk stratification and early interventions (with decision support) to minimize costs, physician/ED visits and readmissions while optimizing quality adjusted life years.
5. Grow new sources of revenue
Sickness is a $2.8 trillion industry that is overused and inefficient. The good news is that the healthcare industry is much larger ($5 trillion) and can support the transition from sickness to health as population health measures take hold. There is a significant opportunity to grow new revenues through alignment with retail outlets (build, buy, lease or outsource) to care for healthy individuals with minor acute problems and e-health platforms/solutions for convenient low-cost access to routine healthcare services 24/7. Walgreens, CVS and Wal-Mart have aggressive growth strategies in this sector, and many healthcare organizations benefit from symbiotic contractual arrangements that significantly enhance low-cost access. Vendors such as American Well lease e-health platforms (with or without 24/7 physician coverage) that not only provides 24/7 access at a low cost ($49) but will also link healthcare organizations/systems to their extensive network of 100 million covered lives through large employers and health plans.
6. Grow the ambulatory population health infrastructure
Finally, post-acute care and home health programs can help the industry make the transition from fee-for-service toward some form of risk based capitation. These programs include: rigorous care management (driven by a non-physician care manager with medical direction), wireless technology to the home (that feeds into patient registries and centralized monitoring facilities), clinical/cost analytics with predictive analytics and decision support alerts to identify risk-stratified "at risk" patients for early home-based interventions by advanced-practice nurses and physician assistants. Successful post-acute and home healthcare programs can reduce readmissions by as much as 95 percent, reduce emergency department visits by more than 75 percent and reduce unnecessary ancillaries/elective procedures. Obviously, these positive statistics are not compatible with fee for service, and thus the reimbursement paradigm shift must occur to justify this new business and clinical model.
Conclusion:
Once these stages are successfully executed, an organization can go to market and renegotiate dynamic contracts based upon transparent clinical/business analytics shared with all payers/large employers. The key is to execute the stages in ways that exploit fee for service initially (through a lower cost structure and improved margin) while eventually reducing costs based upon "sickness" (e.g. ED visits, inpatient admissions and bed days) as the reimbursement moves into a more risk based capitated model.
---
Jonathan H. Burroughs, MD, MBA, FACHE, FAAPL, is President and CEO of The Burroughs Healthcare Consulting Network, Inc., and works with some of the nation's top healthcare consulting organizations to provide 'best practice' solutions and training to healthcare organizations throughout the country in the areas of governance, physician-hospital alignment strategies, credentialing, privileging, peer review and performance improvement/patient safety, medical staff development planning, strategic planning, physician performance, and behavior management as well as ways in which physicians and management can work together in new ways to solve quality, safety, operational, and financial challenges.

©Copyright - All Rights Reserved
DO NOT REPRODUCE WITHOUT WRITTEN PERMISSION BY AUTHOR.