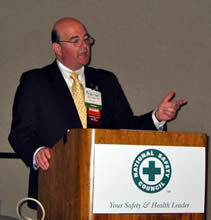 We often times think of our own facilities, our sites as something no one would want to harm... or would they?
Under Homeland Security Presidential Directive- 9 (HSPD-9) issued in 2004 (and still in effect today, it was determined at that time... "to establish a national policy to defend the food and agricultural systems against terrorist attacks, major disasters and other emergencies."
The Government Accountability Office (GAO) issued a report in September 2011 indicating "...strong actions still needed to improve response to potential terrorist attacks..." (GAO-11-652).
Now, let's take a look at what are some of the key elements you might wish to undertake to help evaluate your own vulnerabilities: This will not be an exhaustive list, but a starting point to help you categorize what your operations characteristics might be:
Employee Screening: One of the most vulnerable aspects is the accurate screening of staff at all levels that are available to you under the law.
Hiring Practices: This can be a stumbling block in the food industry, with multi-shift and less desirable work schedules, be wary of those that REALLY WANT that late night clean up shift.
Security Operations: These are much more than a trained officer at the front door or gate. The security operation oftentimes includes maintenance, safety checks, and materials receiving, and can often be over-utilized for cost effectiveness, but one open gate or door can be all the difference in the world.
Visitor Control: This area is often overlooked by what we classify as visitors to the site, that are not employees assigned to that shift, family, customers, and others that may bring unwanted access or diversion to the facility.
Contractor Review and Security: Do we have embedded contractors that are at the site daily (do we know who they really are), or do we have transients that we may not know why they are there or if they can travel unescorted throughout the site.
Inbound Cargo Transportation: What is in those trucks, rail cars, and containers that we offload for some of our ingredients? Do we have certificates of quality and independent testing of what they actually contain?
Outbound Product Shipping: Do we have control of our outbound information's bills of lading, shipping papers, and loose copies of shipping manifests (that if in the wrong hands could potentially be disastrous)?
Packaging Materials (Labels-cartons-boxes): Are they all access controlled so that the name brand we have worked hard to protect is not improperly used and the product is not tampered with?
Ingredient and Dry Goods Storage: Do we have adequate safeguards and protective measures applied? Is that bag of drain cleaner stored too close to the dry flavorings?
Finished Product Assembly: Are there any potential places for adulterants to be accidentally or maliciously incorporated into the end product?
In the concept of operational security, I will not elaborate on each of these elements in depth, but draw a few key starting points for your own in-depth review and analysis.
When I do a facility audit, I begin at the beginning and work my way through the entire process, from farm to fork (as we like to say) and then examine each element with a careful eye to the interdependencies and intertwining of all facility operations.
Many of the National Homeland Security National Planning scenarios began by taking several of these key components and stacking them up for review.
A careful trained analyst will be able to assist you in seeing things in a much different perspective. Utilize some of these key concepts to take a 30,000 foot view of your entire operation! In our next article, we will examine the formation of an Incident Management Team for your organization!
Be safe, be careful, and be vigilant!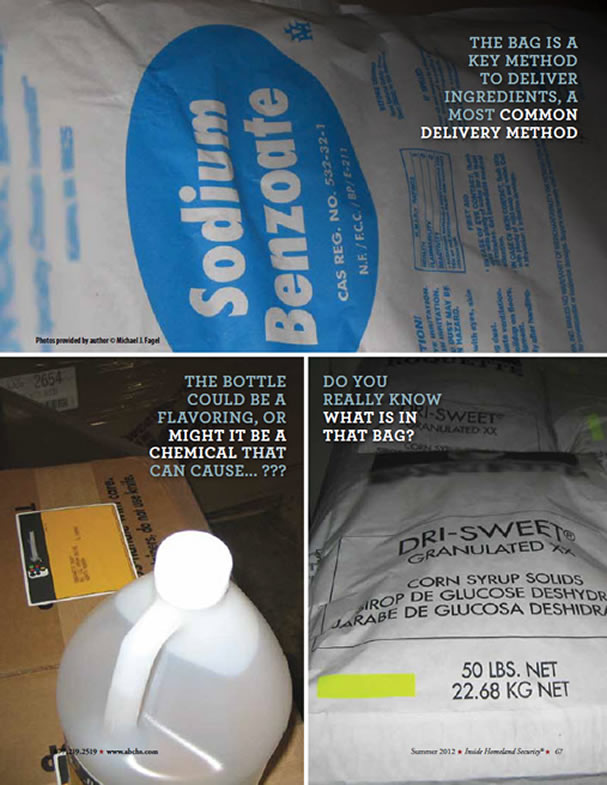 ---
Dr. Michael J. Fagel, PhD, CEM has over 30 years of broad based experience in a variety of fields relating to Threat & Vulnerability Assessment, Consequence Management & Emergency Management. He provides specialized assistance in OSHA compliance assistance and training in Disaster Management, Emergency Response as well as Occupational Safety and Health.

©Copyright - All Rights Reserved
DO NOT REPRODUCE WITHOUT WRITTEN PERMISSION BY AUTHOR.