Cyberwise and Cyber Civics
provide adults and children with the resources to be digitally literate, safe, secure, and functional through
Cyber Safety, Cyber Education, Digital Parenting, and Digital Awareness
.
Cyberwise is the go-to source for digital literacy. The organization has been recognized as a Stage 2 winner of the prestigious MacArthur Foundation/HASTAC/Mozilla Digital Media and Learning Competition designed to find and fund the most innovative uses of new media in support of connected learning. They have also produced and marketed award-winning projects for Verizon Wireless, Google, CSLA, iKeepSafe and more. Cyber Civics™, the middle school digital literacy program developed by Diana Graber, has been honored as an "Innovative Schoolwide Program" finalist for the 2014 Project Tomorrow/OC Tech Awards.
CyberWise makes it easy for parents, educators, and others to keep up with their digital media AND they provide the tools to teach digital life skills in school (Common Core compliant). Resources include Learning Hubs, Digital Citizenship, Cyber Civics, Online Courses, and Workshops for educators, parents and companies.
Cyberwise Online Security Video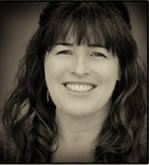 Diana Graber
, a recognized expert in
Digital Literacy
, is co-founder of CyberWise.org. She is also the founder of CyberCivics.com, a middle school digital citizenship and literacy program currently being taught in 23 U.S. states and internationally. She consults with and speaks often at schools, conferences, and at other educational gatherings.
A long-time media producer, Ms. Graber and her husband run Graber Productions, an 8x Emmy-award winning production company. Graber holds an M.A. in "Media Psychology & Social Change," and is a regular contributor to
The Huffington Post
and other publications. She has served as Adjunct Professor of Media Psychology at the Massachusetts School of Professional Psychology (MSPP) and teaches Cyber Civics weekly at Journey School in Aliso Viejo. Ms. Graber has appeared and is called upon often to comment in the press on technology topics.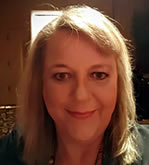 Cynthia Lieberman
brings more than 25 years of experience as a leader in
Creative Marketing and Integrated Public Relations
for a long list of prestigious companies. She currently owns and operates Lieberman Communications, a marketing and media strategy firm in Los Angeles, with distinguished clients including major Hollywood entertainment studios, Fortune 500 companies that include digital leaders Verizon Wireless, Google, national non-profits and more.
Some of her diverse range of past and present clients include Sony, CBS TV, /Paramount, Warner Bros., Comic Con, Google, Verizon Wireless, SkyWay Studios, Dance Network.TV, Hallmark Channel, Warner Bros. Online, USC California School Library Assn. (CSLA), Cliffside Malibu Addiction Treatment, Promax/Broadcast Design Assn., and the VFW.
Cynthia earned her M.A. in Media Psychology and Social Change in 2010. She teaches a senior level class as an Adjunct Professor at California State University Northridge (CSUN) in Mass Communications Research for the Cinema-TV-Arts department, focusing on social media measurement and CSR campaigns.
In 2011, Cynthia co-founded CyberWise.org, a site dedicated to "No Grownup Left Behind" when it comes to digital and media literacy. She currently serves on the Board of Directors for the National Association for Media Literacy Education (NAMLE), has served on the board of the Television Publicity Executive Committee (TPEC) and has been honored with multiple Promax Medallion Awards in recognition of her creative marketing talents.
11/29/2016
· Social Media
Everyone is weary of the endless online noise coming from political commentators, cyberbullies and miscellaneous ranters, especially during this election cycle. Yet there is a sense of general apathy about taking preventive action. Some are afraid that responding to hateful rhetoric will only add fuel to the fire, others fear they will face decontextualized judgment or worse yet-be de-friended online-and others may have justifiable concern for their safety. Perhaps they're right. All this information overload can blur the contours of truth, resulting in a paralyzing "participant fatigue" that leaves people feeling hopeless and demoralized.
---