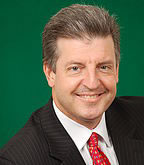 Frank Carr has extensive background and experience as an Investment Industry Employment and Compensation Expert Witness, especially Investment Management Firms, Mutual Funds, Hedge Funds, Wealth Managers, and Broker Dealers. Mr. Carr is a former corporate banker, investment firm Chief Financial Officer and a 20 year veteran of executive search for the Investment Management industry. He has written articles for and has been frequently quoted by publications such as Bloomberg News, CNN Money, Fund Fire, Ignites, Absolute Return, Hedge Fund Alert, and Hedge Fund Manager Week. Prior to entering the executive search field, he was the Chief Financial Officer of a Connecticut-based hedge fund and Commodity Trading Advisor (CTA). Mr. Carr started his career in commercial bank lending, initially with Citigroup in their Wall Street Commodities division and later specialized in financing independent feature film producers, TV producers and television station owners on behalf of European American Bank in New York. Litigation Support - Frank Carr is an Investment Industry Employment and Compensation Expert Witness who has been retained by both plaintiffs and defendants for American Arbitration Association, JAMS and FINRA arbitration, mediation, and federal court litigation. Mr. Carr has over 30 years of experience in Financial Services, Investment Management, and Banking and his areas of coverage include Traditional and Alternative Investments – Equities, Fixed Income, Mutual Funds, Hedge Funds, Private Equity, and Managed Futures. Specialist in Wall Street Divorce. Areas of Expertise:
Executive Compensation
Employment and Hiring Practices
Wrongful Dismissal
Lost Earnings
FINRA Arbitration
Employment Discrimination
Compensation Consulting

Institutional Asset Management
Mutual Funds
Hedge Funds
Private Equity
Wealth Management
Broker / Dealers
Retail Financial Advisory
Sales Process for Investment Products
Prior Expert Witness Assignments:
Represented a hedge fund portfolio manager as an expert rebuttal witness in a high profile hedge fund employment/compensation lawsuit. Prepared a rebuttal opinion letter submitted to the United States District Court for the Southern District of New York.
Represented a $12 billion Texas-based SEC Registered Investment Adviser and leading global alternative credit manager in a JAMS arbitration regarding a terminated employee. Prepared a rebuttal expert witness report and provided live testimony at the JAMS arbitration hearing.
Represented a financial advisor in a FINRA arbitration against one of the top 5 U.S. wealth management firms. The scope of the opinion included projected career advancement, compensation analysis and calculation of lost earnings.
Represented a portfolio manager/ investment analyst in a wrongful termination action against one of the largest U.S. Broker Dealers with over $600 billion in assets. The scope of the opinion included projected career advancement and compensation analysis. Prepared an expert witness report and provided live testimony at the FINRA arbitration hearing.
Education - Mr. Carr is a graduate of Williams College where he received a Bachelor of Arts degree in Political Economy. He completed the Management Training Program at Citigroup in New York, including courses in accounting, finance and capital markets. He has previously held FINRA licenses, Series 3, 6 and 63 and has completed Level I of the Chartered Alternative Investment Analyst (CAIA) program.