Centennial Advisory Group
is a boutique consulting firm specializing in
Investment Management and Financial Services
. They are a member of the Professional Association of Resume Writers and Career Coaches and hold the Certified Professional Resume Writer designation. Their goal is to enhance the career success and earnings potential of investment industry executives.
Services
:
Career Path Advisory
Interview Preparation
Compensation Consulting

Strategic Introductions
Resume Preparation
LinkedIn Profiles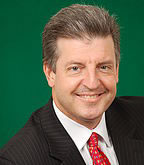 Frank Carr
is a Certified Professional Resume Writer, a former Hedge Fund Chief Financial Officer, a Corporate Banker and a 20-year executive search veteran for the
Financial Services and Investment Management
industries.
Mr. Carr has advised thousands of junior, mid-level and senior executives on how to position and maximize their careers within the financial world. With over 4,800 investment industry connections on Linked In, his reach throughout the financial services world is extensive. He has written articles for and has been frequently quoted by publications such as
Bloomberg News, CNN Money, Fund Fire, Ignites, Absolute Return, Hedge Fund Alert
, and
Hedge Fund Manager Week
.
Prior to forming Centennial, Mr. Carr had been a Managing Director in the Global Asset Management practice at A.T. Kearney Executive Search, a top 10 U.S. search firm. He began his search career at LAI Ward Howell which was later acquired by TMP Worldwide (owners of Monster.com).
Prior to entering executive search, Mr. Carr was Chief Financial Officer of a Connecticut-based equity long-short hedge fund. He managed investor relations, accounting and compliance, including registration with the Commodity Futures Trading Commission. Frank had spent eight years in commercial bank lending, initially with Citibank in their Wall Street Commodities division and later was a banker to the feature film and TV industries.
View Frank Carr's Expert Witness Profile
.