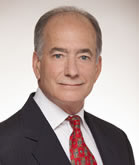 William R. Acorn is founder of Acorn Consulting Services, LLC, an engineering firm. As a consulting mechanical engineer, Bill provides project analysis, forensic reconstructions and litigation support services relating to the design, delivery, and functioning of high-tech manufacturing facilities, semiconductor fabrication facilities, institutional laboratories, data centers, health care facilities and a variety of commercial buildings. He is a recognized expert in the evaluation of deficiencies in HVAC systems, cleanrooms, piping systems, refrigeration systems, construction defects, building and fire code compliance, and patent and trade secret disputes. He represents both plaintiffs and defendants.
Bill has more than 40 years of experience as a professional engineer and is a recognized expert in assessing, evaluating, remediating and providing testimony on complex project design, construction and operational matters. His consulting expertise has been influential in shaping approaches to code compliance and life safety in semiconductor and similar advanced technology facilities.
Registered as a Professional Mechanical Engineer in the States of Arizona, California, Colorado, Illinois, Iowa, Nevada, New Hampshire, New Mexico, Oregon, Texas, Utah and Washington.
Registered with the National Council of Examiners for Engineering and Surveying NCEES (Certificate No. 6999)
Fellow in the HVAC industry leading organization ASHRAE
Visiting lecturer at the Arizona State University Del E. Webb School of Construction in Tempe, AZ
Advisor to CREATE, ACE – Alliance for Construction Excellence and the IAB – Industry Advisory Board, all affiliated with ASU
Building Systems Analysis:
HVAC and Refrigeration
Process and Power Piping
Plumbing Systems
Standard of Care in Design and Construction
Chemical Exposures in the Workplace
Cleanroom Design and Performance
Codes and Standards
Patent and Trade Secret Disputes
Bill's pragmatic approach to both forensic and litigation consulting as well as project consulting is based on more than 40 years of real-world experience as a design professional, mentor and forensic analyst, as well as many years as an instructor in professional and academic settings.
Litigation Support:
Forensic Analysis
Strategic Litigation Consulting
Trial Demonstratives
Expert Testimony
Represented both plaintiffs and defendants in a variety of jurisdictions throughout the US and Asia. Bill's ability to explain complex issues to non-technical audiences, including juries, mediators and judges, is a key to successfully solving your litigation challenges.
Acorn Consulting Services
Consulting Services: Services range from peer review to conceptual design to development of strategies and programs for expedited project delivery.
Bill frequently acts as an owner's agent and mentor, functioning as an extension of the owner's project team. On other projects, Bill serves as a subject matter expert assisting project delivery firms in their development of viable solutions and review of construction documents.
As a project consultant, Bill assures the project gets off to the right start and provides his expertise through completion and operation to maximize return on investment.
Consulting Expertise Includes:
Project Design and Management Consulting
Forensic Analysis and Litigation Consulting
Mentoring & Advanced Education
Introduction: In our first Volume of the Forensic Exchanger, we discussed some of the all too many reasons why HVAC systems fail. If you missed that edition and are interested in that topic e-mail us and we will gladly send it to you. We will follow up with more discussion of that important topic in later editions
---