PRESS RELEASE DETAIL 45
A Press Release is one of the most cost-effective tools there is. Build credibility by publicizing your company events, performances, and other newsworthy items. Contact Us to feature your Press Release.
Return to Press Releases List
9/10/2009 12:00:00 AM
DAVID FOSTER, LEGENDARY HITMAKER, GUESTS ON WEUS 810 AM "THE LINNDA DURRE' SHOW" - THURSDAY, SEPTEMBER 10, 2009 12-1PM STREAMING LIVE AUDIO ON WWW.810WEUS.COM
---
15-time Grammy Award winner
3 Grammys for Producer of the Year, nominated unprecedented 45 times for Grammys
7 Canadian Juno Awards, Canadian Music Hall of Fame inductee
Emmy Award winner for The Concert for World Children's Day
3 time Oscar nominee - Quest for Camelot, The Bodyguard, Karate Kid, Part II
1999 Golden Globe Award Winner for Best Original Song, The Prayer's for Quest for Camelot
BMI's "Songwriter of the Year"
Keyboardist - Pop group Skylark, song "Wildflower" top ten hit
Song writer - Composed theme song for the film "St. Elmo's Fire," which hit #15 in US pop charts
Collaborated with then-wife Linda Thompson on the song "I Have Nothing", sung by Whitney Houston in the 1992 film "The Bodyguard"
With Kenneth "Babyface" Edmonds, Foster composed "The Power of the Dream," as the official song of the 1996 Summer Olympics
TV host - Judge on Popstars, a reality series that aired on WB, Judge on Celebrity Duets, FOX TV show
Author of His autobiography HIT MAN, received stellar reviews and is being released in paperback
Record Company Executive - 143 records, produced debut albums for The Corrs, Michael Buble, Renee Olstead, and Josh Groban; Foster helped launch Kevin Sharp's career.
Worked with Barbra Streisand, Whitney Houston, Celine Dion, Cher, Andrea Bocelli, Earth Wind and Fire, Kenny Rogers, Olivia Newton-John, Madonna, Mariah Carey, Michael Jackson & Janet Jackson, Michael Bubl?, Chicago, Madonna, N'Sync, The Corrs, Natalie Cole, Kenny Loggins, Kenny Rogers, The Tubes, Chaka Khan, All 4 One, Michael Bolton, Brandy, and others.
Foster's current DVD/CD "HIT MAN: DAVID FOSTER AND FRIENDS" with Foster in the role of master of ceremonies, producer and accompanist to a staggering line-up of talent including Streisand, Groban, Buble, Dion along with Peter Cetera, Blake Shelton, Andrea Bocelli and others was released on his label 143/Reprise Records. When the DVD of the show aired on PBS as part of their Great Performances Series, it was the highest rated pledge show of the decade and was viewed by fans in unprecedented numbers. His larger-than-life effervescent personality was a highlight of the show which was filmed live in Las Vegas.
The FOSTER AND FRIENDS show which recently returned to Las Vegas for a second sold out engagement at the Mandalay Bay is heading back out on a run of dates beginning in Chicago on October 23rd with stops in Atlanta, New York, LA, San Diego, and Tampa. A November 1st stop in Miami will celebrate his 60th birthday with a star studded lineup of stars onstage.
Foster is currently producing an Andrea Bocelli Christmas album along with a David Foster "Andrea Bocelli Christmas special for PBS" December pledge show.
Foster has just recently finished producing Michael Buble's upcoming CD, English singing star Katherine Jenkins' CD, and is currently producing 17-year old Oprah Winfrey discovery, Charice. He also produced a song for Whitney Houston's new album. In his spare time, he is working on a forthcoming Broadway musical of "Betty Boop."
On Friday, October 30, he will be appearing in concert at the St. Petersburg-Times Forum in Tampa, and on Sunday, November 1, at Hard Rock Live in Hollywood, Florida.
A November 1st stop in Miami will celebrate his 60th birthday with a star studded lineup of stars onstage. Laughs Foster, "Don't let that number fool you…I'm just getting started."
For tickets, call or go to www.Ticketmaster.com
Foster is embarking on a quest to find his next vocal superstar, in conjunction with the 2009 North American HITMAN, DAVID FOSTER & FRIENDS TOUR. Foster has partnered with NAMEDROP.COM to present the HITMAN Talent Search, a once-in-a-lifetime opportunity to be discovered by one of the music industries giants. Through the HITMAN Talent Search, emerging artists in Chicago, New York, New Jersey, Boston, Atlanta, Tampa, Ft. Lauderdale, Los Angeles, San Jose and Vancouver will compete to be the next mega artist discovered by the collective collaboration of David Foster and the enthusiastic fans in each city that the tour visits.
A winning artist will be selected from each of the 10 cities of the Tour and flown to Vancouver, Canada, for a final live showdown at the farewell concert of HITMAN, David Foster and Friends November 8th, 2009. The eventual winner will have an up-close-and-personal music session with the HITMAN himself and secure themselves a place on the 2010 HITMAN, David Foster and Friends Tour. Talent can begin submitting video auditions to NAMEDROP.COM on September 14, 2009, where all contest details, rules and application forms will be available.
David will talk with TV and radio host Linnda Durre' about his life and career in Hollywood, how he broke into the business, and what struggles he overcame along the way to achieving his mega-success and Midas touch.
Call 407-774-1085 for Q & A with David Foster on "The Linnda Durre' Show" Listen to 810 AM radio in Central Florida and to streaming audio live on
---
Linnda Durre' is a radio and TV talk show host, author, writer, journalist, consultant, and award winning filmmaker. Her book, Surviving The Toxic Workplace: Protect Yourself Against Coworkers, Bosses, and Work Environments That Poison Your Day will be published in February 2010 by McGraw Hill.
Contact Linnda Durre' at: www.LinndaDurre.com, www.LinndaDurreShow.com, Call her at 407-739-8620 and Linnda.Durre@gmail.com. View Listing on Experts.com.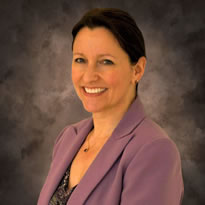 Dr. Caren Goldberg
Employment and Human Resources Expert Witness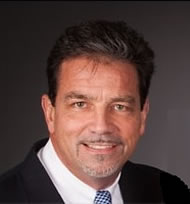 Joseph B. Matheson
CPA, ABV, CVA, DABFA, FACFEI, PFS, CFF, CFE

John Booth
Director & Principal Consultant