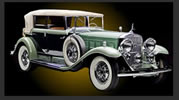 Roy Theophilus Bent, Jr., CEO of Houston Auto Appraisers, is a well known and respected expert and consultant in the automotive industry. He holds numerous licenses and credentials as an ASE Certified Mechanic, I-Car Collision Specialist, Licensed Auto Appraiser, Insurance Adjuster, Umpire, Mediator, Arbitrator, Classic Car Judge, and Vintage Car Historian. An IACP Certified Auto Appraiser and Field Inspector, Mr. Bent offers appraisal services to insurance companies, attorneys, banks, credit unions, lenders, agricultural credit corporations, accountants, government agencies, auctioneers, farmers, ranchers, transportation companies, and individual consumers. He provides the following selected consulting services:
Diminished Value Appraisals
Total Loss / Stolen Vehicle Appraisals
Certified Real Estate Appraisers and Texas Homeowners Insurance Claims Assistance
Industrial, Construction & Heavy Equipment Appraisals
Tractor Trailer and Equipment Appraisals
Recreational Vehicles
Motor Homes
Travel Trailer Appraisals
KPRC 2 Houston News Interview with Roy Bent on Diminished Value Mr. Bent is the seated President of the Bureau of Certified Auto Appraisers (BOCAA), a National Professional Appraisal Credentialing Organization that has trained, tested, and certified over 2,400 students under his leadership in the practices of IACP Certified Auto Appraisals and Litigation assistance. In addition to his appraisal services, Mr. Bent offers Appraisal Training Certification courses designed to properly train and educate the appraiser with the minimum requirements set forth by the Bureau of Certified Auto Appraisers. BOCAA courses include:
IACP Certification Exam - To provide suitable training and education to the auto appraisal professional. IACPSM Certified Appraisers follow strict adherence the Bureaus' Code of Ethics and USPAP guidelines
Texas Adjusters Pre-Licensing Course - 40-hour Texas Adjusters Pre-licensing course approved by the Texas Department of Insurance as an alternative method of obtaining your Texas Adjusters Property & Casualty license
Auto Appraisals for Law Enforcement Agencies - Roy Theophilus Bent, Jr., IACP Certified Auto Appraiser & Expert Witness is regularly retained by the United States Department of Justice (DOJ), Federal Bureau of Investigations (FBI), U.S. Marshals Office, U.S. Customs and Border Protection, and Police Departments to assist with white-collar crimes, vehicular homicide crimes, and felony drug crimes resulting in Federal Criminal Forfeitures, Civil Judicial Forfeitures, Administrative Forfeitures & Seizures of rightfully seized and wrongfully seized assets and personal property including Exotic Luxury Cars, Luxury Motor Homes, Travel Trailers, Custom Motorcycles, and other valuable assets.