PRESS RELEASE DETAIL 89
A Press Release is one of the most cost-effective tools there is. Build credibility by publicizing your company events, performances, and other newsworthy items. Contact Us to feature your Press Release.
Return to Press Releases List
11/30/2015 12:00:00 AM
Harry A. Milman Shares His First Novel 'A Death At Camp David'
---
ROCKVILLE, MD, November 30, 2015 – Set in Washington, D.C., "A Death at Camp David " (published by Xlibris) by Harry A. Milman is a novel of political intrigue and murder mystery set against the backdrop of the election of a woman for president of the United States. Being his first novel, Milman's inspiration for this literary milestone comes from his career as an expert witness, a forensic toxicologist and current events in the United States such as the possible election of the first woman president - like Hillary Clinton who is seeking her Party's nomination.
The novel follows Dr. Bob Kramer, a forensic toxicologist and Morgan Baker, a private investigator from Louisiana, as they investigate the death of an unidentified transgender woman found on the grounds of Camp David the morning after a White House-sponsored Fourth of July celebration. How will the death of the woman affect the election of Jessica Worthing for president of the United States?
An excerpt of Milman's political murder mystery:
Kramer thought of himself as debonair and suave, modeling himself after Sean Connery and the original James Bond rather than the bumbling Chief Inspector Clouseau of Pink Panther fame. He wore Italian suits and shirts that were tailor-made for him by Kiton, an Italian manufacturer based in Naples, and he favored Ferragamo shoes. Unfortunately for Kramer, no matter how well dressed he was, he was no Sean Connery. Kramer was short, only five feet five inches tall, in his late fifties, and had a slight paunch around his midriff. Although pleasant enough, he had a small dark mustache that was not very becoming. He wore black-rimmed glasses that were too big for his face, and he had a receding hairline that had receded as far back as it could go. He was left with what some people would refer to as a "parting of the seas " - a vast arid expanse in the middle of the head with graying hair all around the perimeter. At least he never had to worry about where to part his hair.
"A Death at Camp David"
By Harry A. Milman
Hardcover | 6 x 9in | 302 pages | ISBN 9781514423172
Softcover | 6 x 9in | 302 pages | ISBN 9781514423196
E-Book | 302 pages | ISBN 9781514423189
Available at Amazon, Barnes & Noble and iTunes
About the Author
Harry A. Milman is a PhD consulting toxicologist and expert witness and president of ToxNetwork.com. Milman has assisted as an expert in over 250 civil and criminal cases involving drug overdoses, pharmacy errors, exposure to toxic chemicals and carcinogens, and assaults. Often quoted in newspaper and magazine articles, he has also appeared as a toxicology expert on television news broadcasts. He has published over seventy research papers and five scientific books including the widely acclaimed Handbook of Carcinogen Testing. He resides in the Maryland suburbs of Washington, DC.


Todd Stefan
Executive Vice President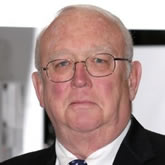 David K. Easlick, Jr.
Expert