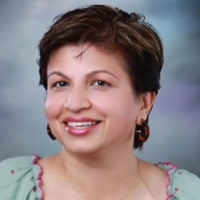 Foot and ankle injuries due to motor vehicle accidents (MVAs) present unique challenges to the astute foot and ankle physician. Even more challenging than the pathology, however, is ability to return to pre-injury level. Published medical literature provides strong evidence for risk of post-traumatic arthritis after a heel bone (calcaneus) fracture - this post-MVA condition can manifest as residual deformity and resulting arthritis, thus precluding the ability to rapidly return to pre-accident levels. Hence it is imperative that an erudite foot and ankle clinician ascertain the appropriate treatment and long-term prognosis of foot and ankle injuries due to MVAs.
The spectrum of foot and ankle injuries due to MVAs can be empirically divided into sprains (soft tissue injuries involving tendons and ligaments) and fractures.
Sprains and fractures can be further classified into forefoot, midfoot and ankle. Examples of sprains include turf toe (forefoot), Lisfranc dislocation (midfoot) and ankle sprain. These types of injuries do not show up easily on radiographs and hence are under treated. With the advent of advanced imaging modalities, an enhanced understanding of soft tissue injuries has evolved. Coupled with improved surgical and rehabilitation techniques, these patients can experience remarkable recoveries. Simultaneously, the treating foot and ankle physician needs to be cognizant that soft tissue injuries due to MVAs can lead to short term & long-term disability and possible long-term sequelae.
Foot and ankle fractures due to MVAs include pilon fractures, ankle fractures, calcaneal fractures, talar fractures, midfoot fractures, metatarsal and digital fractures. These fractures range from mild with a good prognosis to severe injuries that often cause long-term sequelae and disability. As with other lower extremity injuries, even fractures with a good prognosis can preclude return to pre-injury levels for a patient who must spend substantial amount of the work day standing/ambulating on his/her feet. As such, MVA injuries demand an individualized approach tailored to the severity of the fracture and patient's work responsibilities.
All the above-mentioned foot and ankle injuries due to MVAs are described with broad brush strokes - treatment algorithms have to be modified to suit individual patients. For the foot and ankle physician, the reality of dealing with MVA foot and ankle injuries can present many challenges. Yet the reward of being able to care for someone injured and getting them back to pre-accident level can be exalting.
---
Dr. Aprajita Nakra, DPM, FACFAS, is board certified in Reconstructive Ankle and Foot Surgery by the American Board of Podiatric Surgery. She is a Fellow of the American College of Foot & Ankle Surgeons and Member of the American College of Foot & Ankle Pediatrics and American Academy of Podiatric Sports Medicine. Dr. Nakra has extensive experience in medical and legal aspects of foot and ankle cases including Independent Medical Evaluations, impairment rating, chart/file reviews, expert witness, and depositions.

©Copyright - All Rights Reserved
DO NOT REPRODUCE WITHOUT WRITTEN PERMISSION BY AUTHOR.