Stone Rehabilitation, LLC
nurses have over 35 years of nursing experience and over 20 years of
Medical Case Management
experience. Offering services in Mississippi, Alabama, and Louisiana, their mission is to achieve cost effective case management services for clients while maintaining a quality work product.
Company Objectives
:
Same day informational turn around
Creative cost effective measures on a case by case basis
Be a positive mediator between the employee, the physician, the carrier and the employer to facilitate return to gainful employment and productivity
Encourage the injured worker to be productive by using creative worksite rehabilitation
Consulting Services
:
Certified Legal Nurse Consulting Services
Full Medical Case Management Services
Telephonic Medical Case Management Services
Onsite Job Analysis
Limited Case Management Services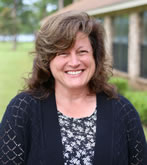 Sylvia L. Rolison, BSN, MPH, CCM, CLNC, CMSP
, has been providing
Legal Nurse Consulting
services to attorneys, carriers and nursing homes for both plaintiff and defense issues since 2002. This has included the review of over 400 nursing home files for merit and participation as a nurse expert in 132 mediations.
Ms. Rolison has also given educational in services on Quality Improvement and Documentation issues to
Long Term Care and Assisted Living Facilities
throughout Mississippi. As a Certified Case Manager, she has provided medical case management services to Worker's Compensation Carriers, Employers and Employees. Ms. Rolison's responsibilities include meeting with the physician to obtain current medical treatment information, relaying/coordinating patient care including medication, radiological studies, physical therapy and equipment with the employee, other physicians, carrier, and the employer, as well as coordinating Independent Medical Evaluations. She is licensed to practice as a Registered Nurse in Mississippi, Alabama and Florida.
Areas of Expertise
: Nursing, Care, Long Term Care, Nursing Practice, Nursing Standards of Care, Assisted Living, Quality Nursing Home Care, Worker's Compensation, Occupational Health, Mediation, Certified Case Manager, Certified Legal Nurse Consultant, Elder Care.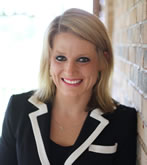 Stephanie Williamson, BSN, CCRN, CCM, CLNC
, provides
Medical Case Management
services on behalf of employers/Worker's Compensation carriers to employees injured at work. She is also currently employed in a local Level II Trauma Center Emergency Room and practicing as a staff nurse performing tasks include caring for emergency room patients in trauma, cardiac and medical settings.
Ms. Williamson has previous nursing experience as an ICU Coordinator. She performed duties including staff scheduling, performance improvement projects and productivity reports, as well as nursing duties on a 20 bed Intensive Care Unit that included patient assignments, pre-cepting new nurses.
Ms. Williamson has served on several committees to transition the electronic medical record to a newer updated system to meet new national guidelines. She has trained ICU employees on use of the new system. Currently assisting a Nursing Home Carrier with review of nursing home files for merit.
Areas of Expertise
: Nursing - ICU, Nursing Emergency Room, Intensive Care, Emergency Room, Nursing Practice, Nursing Standards of Care, CCRN, Neuro-ICU, Worker's Compensation, Occupational Health, Critical Care.
View Stone Rehabilitation, LLC's Consulting Profile
.