Structures, Buildings, Houses, Dwellings
Foundations, Footings, Elevators, Retaining Walls, Dams
Development Plan & Plats for Sites, Properties, and Residences
Underground & Subsurface Chamber / Chambers
Scaffold, Scaffolds, Scaffolding
Site Plans & Subdivisions: Industrial, Commercial, Residential
Roads, Roadways, Ramps, Walks, & Man Hole Cover / Covers
Sidewalks, Walkways, Paths & Pathways
Lighting: Lamps, Lights, Lamp Poles, Light Levels
Luminaries & Illumination (Specifications)
Rock Cuts & Blasting (Topography, Specification)
Soil Slopes / Samples / Mechanics / Geotechnical Engineers
Sanitary Facilities, Septic Systems (Board of Health Septics Approval)
BOHA / DEP Approvals
Water, Drains, Drainage, Sewer & Sewage Lines & Mains
Culvert / Culverts, Manholes (Man Holes) & Catchbasins / Catch Basins
Inspection, Supervision, and Certification of Construction
House Inspector & Inspections
Road, Roadway, Walk & Sidewalk Premises Liability (e.g., Steep Slope)
Walkway, Path, Ramp & Pathway Premise Liability (e.g., Steep Grade)
Coefficient of Friction / Slip & Fall (Snowy & Icy Conditions)
Vertical Discontinuity / Discontinuities / Trip & Falls
Small Ports / Port, Marinas / Marina, Marine Dredging
Levees, Jetties, Dolphins, Piers, Sea & Flood Walls
Wharves, Breakwaters, Bulkheads, Weirs, & Revetments
Groins, Dikes and Waterfront Structures
Drainage Basin Analysis, Rainfall, Floods & Flood Plain / Plains
Flooding Controls & Control Devices
Storm Water Runoff (10, 25, 50 & 100 Year Storms)
Pressure & Pressures: Wind, Wave / Waves, Ice, Snow
Rain Fall Run Off & Storm Water Pollution Treatment
Excavation, Grading, Fills & Filling Operations (Swales, Berms, Silt Fence)
Erosion Control, Sediment Barriers, Sedimentation / Catch Basins (Hay Bales)
Pumps and Pump System Line & Main
Slope, Dam, Levee, Jetty, Dolphin, Pier, Wharf & Breakwater Collapse
Bulkhead, Weir, Revetment, Groin, Dike, Footing & Foundation Failures
Failure of Fire Containment Wall, Elevator or Water Front Structure
Tenement House Façade Collapses
Code History of Existing Multiple / Multi-Family Dwelling / Building
Application of Municipal Building, Fire & Property Maintenanc

In many places of NYS, public water supply systems are available. If your site is situated in such a location, then the lots which will result from your contemplated subdivision will be required to draw their water supply from the municipal water system
---
As you enter into a contract to buy a piece of commercial or industrial property, you should always keep in mind that your new town and county have rules which you must abide by. With regard to the exterior areas of your premises, there are rules concerning your septic system, the maintenance of your building, the addition onto your structure, etc
---
In developing a vacant piece of land, steep slopes are often an issue. And, the more prevalent the steep slopes are on a site, the greater the likelihood that retaining walls will be part of the Approved Site Plan. Let us consider three municipalities which regulate the final allowable slopes for land which is filled, cut, or graded
---
Gerard A. Macri, PhD
Forensic Chemist
27 Willow Pkwy
New Windsor NY 12553
USA
phone: 845-742-6967
fax: 845-561-9291

Gerard A. Macri, PhD
, is a
Forensic Chemist
with over 40 years of experience. Dr. Macri provides investigations, technical, and scientific analyses and serve as an expert witness in the areas of:
Chemical Identification / Characterization of Unknown Materials
Chemical Forensic Evidence
Chemical Reactions and Products
Chemical Fires and Explosions
Accidents resulting from Incompatible / Unstable Chemical Mixtures
Chemical Overexposure Risks and Assessments
Safe Chemical Exposure Limits
Safe Use, Handling, and Storage of Flammable and Corrosive Materials and Chemicals
Consumer Product Liability
Consumer Products Design Defects
Investigations of Unsafe Chemical Products
Litigation Support
- Dr. Macri has served as an expert witness for liability claims on behalf of plaintiff / defendant attorneys, as well as insurance companies. His services include expert reports, rebuttal reports, affidavits, and supporting documents. Dr. Macri is available to testify in cases involving:
Chemical Fires and Explosions
Chemical Accidents Resulting from Incompatible chemical mixtures
Chemical Identification of Unknown Substances Causing Slip and Fall Accidents
Sampling, Testing, and Chemical Investigations
Industrial Chemical Applications
Environmental Regulations, Air & Water Emissions, Pollution Control
Chemical reactions, precious metal recovery processes
Chemical Characterization of Unknown Materials
Soil, Wastewater, and Groundwater Contamination
Chemical Plant Production and Operation
Chemical Forensic Investigations
Design defects & chemical accidents resulting from consumer products
Chuck Dutill, PE, DFE
Expert Witness | Principal Consultant
1240 West Chester Pike, Suite 213
West Chester PA 19382
USA
phone: 610-701-5650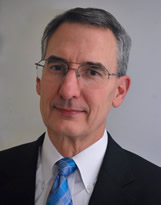 For over 35 years,
Chuck Dutill, P.E., D.F.E.
, has been performing
Hydrology and Environmental Engineering
nationwide. He has focused on wastewater, stormwater, flooding, sewers, septic systems, groundwater, drainage, hydrology, hydraulics, drinking water, mold, erosion, and air quality.
Litigation Support
- Mr. Dutill has spent approximately 25% of his professional time providing expert witness services nationwide for over 35 years. Approximately 50% of his expert witness services have been for defendants and about 50% also for plaintiffs.
He has issued more than 110 expert reports, been deposed approximately 35 to 40 times, and testified in court (including jury and non-jury trials) approximately 25 to 30 times. As indicated in feedback from attorneys on expert witness cases, some of his strengths include understandable guidance, responsiveness, timeliness, communication, effective report writing, strong testimony (including on cross), efficiency, organization, and assistance with framing case issues.
Expertise
:
Hydrology
Flooding
Wastewater Management
Septic Systems
Sewer Systems
Sanitary Sewage
Groundwater
Hydrogeology
Wells
Surface Water
Hydraulics
Erosion
Stormwater Management
Drainage
Drinking Water
Mold
Air Quality
Spills

Hazardous Waste
Detention
Dams
Inspections
Maintenance
Construction
Runoff
Backups
Overflows
Grading
Floodplains
Piping Systems
Soils
Regulations
Combined Sewers
Sinkholes
Aquifers
Hydraulic Fracturing
Health and Safety

Standard of Care
Toxicity
Contamination
Spills
Pollution
Remediation
Modeling
Pumping
Storage
Sedimentation
Hydroplaning
Odors
Waste Management
Wetlands
Landfills
Monitoring
Storm Sewers
Infiltration/Inflow
CV Available Upon Request
View Mr. Dutill's Consulting Profile
.