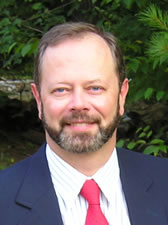 Part I focuses on lab design and construction, safety systems, and basic aerosol charging and testing equipment.
This series, "Aerosol Anatomy," will dissect and examine various technical topics in
aerosol technology
, including product development, new technology, components of the aerosol system, and quality control. The material will be presented from a product developers' viewpoint and will begin with "The Aerosol Laboratory." This is the first of a two part discussion of this topic. Part I will explore various aspects of lab design and construction, safety systems, and, basic aerosol charging and testing equipment. In the second installment, "Filling and Safety Procedures," which will appear in a future issue of Spray Technology & Marketing, we will cover operational aspects of the lab, as well as safety guidelines. These articles are not meant to be exhaustive treatises on the subject, but rather a practical overview intended to help readers identify potential changes and/or upgrades regarding equipment and safety procedures for their own laboratories. The articles are also intended to provide guidance to anyone who is considering installing laboratory scale aerosol filling capabilities. The
aerosol laboratory
is a topic near and dear to me - I began my career in aerosol product development nearly 27 years ago, and my first job was as an aerosol pilot lab technician working for the Boyle-Midway Co. While the company no longer exists, its brands live on. Some of the more recognizable are: Wizard Air Fresheners, Black Flag Insecticides, PAM Cooking Spray, Easy Off Oven Cleaner, 3-in-1 Oil, and, Woolite Carpet Cleaners, just to name a few. As you might imagine, given the number of aerosol product lines owned and manufactured by Boyle-Midway, the aerosol pilot lab was a very busy place and was well-equipped for its time. Over the years, there have been many changes and improvements in lab design and equipment technology. We will explore current thinking in aerosol laboratory design, but first, let's lay the groundwork.
Functions of the aerosol lab
Aerosol laboratories
serve a variety of purposes. Some of the primary functions of an aerosol laboratory are:
Product Development. Th is entails the preparation of a small quantity of samples (< 10 sample units at a time) to evaluate new prototypes for development purposes. The cycle of "fill, test, modify, fill, test, etc." continues until a satisfactory result is identified, or until the line of development being pursued is abandoned.
Consumer Research Testing. This is the next step in the development process once an "acceptable" prototype has been identified. The aerosol lab may be asked to provide larger quantities of samples (>50 units) for consumer testing. Examples of this type of testing are:
---
John Chadwick, Principal at Aerosol Technical Solutions, LLC, is a veteran in the aerosol industry. Mr. Chadwick has a proven track record of successfully participating as an expert witness in court cases involving aerosol products and/or aerosol technology. His expert witness services include aerosol product failure analysis, reports, deposition, and testimony as needed. In addition to participating in product liability cases, Mr. Chadwick has also provided expert witness services in matters of intellectual property disputes and technology licensing agreements.

©Copyright - All Rights Reserved
DO NOT REPRODUCE WITHOUT WRITTEN PERMISSION BY AUTHOR.