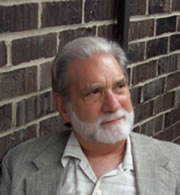 " 'Perfect phrases' is quite an ambitious claim. How perfect are the phrases in this book? They're perfect grammatically, and they're perfectly understandable. And - except where noted - they're perfectly appropriate for the occasion context for which I'm recommending them. But they may not be perfect for every occasion or speaker. Each paragraph between double quotes " " is a connected whole, but you may want to take pieces of it or use only a section. I've written many of the paragraphs so that you can pull out sentences or groups of sentences that will stand on their own."
---
"When you use clear, simple language (as in my phrases) and present a speech that has a discernable structure and purpose, you show the audience that you care about them and that you'll make it as easy and enjoyable as possible to hear what you have to say."
---
"Your goal is to make your listeners like you and bond with you, even as they accept the argument, information, inspiration, or whatever you're offering. If you can do that, and thus provide real 'audience value,' you've given a great speech - the exact speech that the occasion calls for, a speech in which the audience's needs are fully met and the speaker's goals fully achieved. - on the basis of characteristics."
---
"Bond with the listeners by working from what you and they have in common. It probably has to do with why you're there. At least mention or refer to it in some positive and complimentary way. You can even build your own speech around it if it's appropriate."
---
"Even though a speech is essentially a monologue, it is also a live communication and thus bears some resemblance to a conversation. Successful speeches simulate this conversational element and include the audience through the skillful use of interactive language."
---
"The persuasive words that I'm about to show you go way beyond politeness. They subtly influence the way the audience sees reality - so once you're conscious of their power, you must use them ethically and with good judgment."
---
"Perhaps no piece of software is as universally loved and hated as PowerPoint. Organizations seem addicted to it in the medical sense of the word: I know it's bad for me, but I can't stop. Many people feel that PowerPoint somehow obstructs communication and understanding, but their organizations insist on it, and the sense of expectation is so strong that no one dares defy it."
---
"The continuing expansion of English around the globe means that you'll be communicating with more and more new native speakers from traditionally non-English-speaking countries and regions. Because of the number of new speakers and the worldwide cultural prominence of English, there are many situations where misinterpretation can take place. The good news is that only eight writing and editing principles will cover a very large number of cases and considerably reduce the burden on the non-native reader/listener."
---
"For a long time, there's been a debate among speechwriters over whether speakers should conclude with 'Thank you' or 'Thank you very much' - or just end the speech. After all, if we write the ending effectively enough, won't everybody know it's the end?"
---
"There's nothing wrong with one final expression of appreciation for your listeners' giving you their time (after perhaps braving the traffic, weather, or other obstacles) and attention, which they divert from a dozen other distractions (though probably not always successfully). These are great gifts, and one must take every opportunity to express gratitude for them. Thank you very much for reading this book and for letting me help you be a better communicator."
---
Dr. Alan Perlman is a forensic expert who offers clients exceptional quality, experience, and expertise. He is an academically trained linguist, one of a small number of linguistics experts who assist the legal professions.


©Copyright - All Rights Reserved
DO NOT REPRODUCE WITHOUT WRITTEN PERMISSION BY AUTHOR.
;