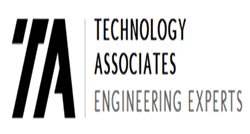 Forklifts, industrial trucks, skid steer loaders, bobcats and other similar material-handling machines are often difficult to maneuver and susceptible to a wide range of accidents. Their nature exposes operators and nearby co-workers to falling loads, crushing hazards and lading dock falls. Large loads and high centers of gravity also make these machines prone to tip-over accidents. To mitigate some of these dangers, machines are usually equipped with Roll Over Protective Structures (ROPS), Falling Object Protective Structures (FOPR) and other forms of guarding. Machine speed and braking acceleration is often controlled electronically to reduce the likelihood of a tip-over.
Expertise

Questions Answered

At Technology Associates our testing, research and analysis capabilities include:

Stability analysis
Component failure
Brake testing
Operator biomechanics

Case Examples

Missing Locking Pin:
A forklift operator was lifting a large load while an assistant was standing nearby observing the operation. Suddenly, one fork shifted its position and caused the load to fall onto the assistant, causing a severe crush injury. Upon inspection of the machine, Technology Associates identified a missing fork locking pin, which allowed the fork to move unexpectedly and caused the accident, indicating that the accident was the result of improper maintenance.
---
Dr. Irving Ojalvo is Chairman of Technology Associates (www.technology-assoc.com), a forensic engineering firm with offices in New York City and Connecticut. The firm's technical personnel, all of whom have advanced degrees, perform accident reconstruction involving issues of biomechanics, mechanical, traffic, and human factors engineering.
©Copyright - All Rights Reserved
DO NOT REPRODUCE WITHOUT WRITTEN PERMISSION BY AUTHOR.