*Enter State Names or Abbreviations. Use space to separate multiple states e.g. CA Washington NY
Forensic Engineer Expert Kristopher Seluga
Kristopher J. Seluga, PE
Managing Partner
500 Ferry Boulevard
Stratford CT 06615
USA
phone: 203-329-9909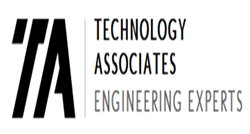 Kristopher J. Seluga, PE, is a Mechanical Engineering, Accident Reconstruction, Biomechanics, and Safety Expert with over 20 years of experience. He received his Bachelor's and Master's degrees from the Mechanical Engineering department at MIT where he worked on the development of novel three-dimensional printing technologies.
Mr. Seluga is also a licensed Professional Engineer in New York and Connecticut, and has served as a member of the ANSI engineering committee for the Z130.1 and Z135 standards for golf cars and PTV's. His research interests and peer reviewed publications span the topics of Motor Vehicle Dynamics, Product Safety, and Biomechanics.
Litigation Support - Mr. Seluga has been working as a forensic engineer at Technology Associates since 2001. He has investigated 100s of accidents for both plaintiffs and defendants. Mr. Seluga has been qualified to testify as an expert in state and federal court and is experienced in testifying in depositions and trials. He has successfully defeated Daubert / Frye challenges and can prepare and explain compelling exhibits at trial.
Areas of Expertise:
Motor Vehicle Accident Reconstruction
Mechanical Engineering
Premises Liability
Biomechanics
Product Design and Safety

Product Liability
Falls
Electrical Engineering
Safety - Warnings / Visibility
Simulation and Animation
Airbags are credited with reducing numerous injuries and saving many lives during vehicle accidents. However, there have been incidents where they do not function as intended, and have even caused injuries such as explosive powder burns, detached eye retinas, child suffocation and impact deaths.
---
Animations are useful visual tools that can help jurors understand how an incident could, or could not, have occurred. Simply describing an event in court, or showing still pictures, may be insufficient to explain a complex sequence of events.
---
Biomechanics is the application of mechanics to the interaction of biological systems with their external environment. When investigating an accident, biomechanical analysis can be used to reconstruct a victim's motion and relate it to his injuries.
---
When an understanding of complex motions associated with various accidents is required, computer simulation is an invaluable tool, which allows the modeling and visualization of rollovers and collisions. In addition to vehicle accidents, computer simulation can also be used to create many other systems of masses and contacting surfaces, such as a toppling light pole after it has been struck.
---
Construction sites and equipment present many hazards if proper care is not taken. The space in and around a construction site is often filled with potentially dangerous, high-powered equipment capable of delivering high forces.
---
Doors and gates, whether automated or manual, can pose a serious hazard to users if not designed, manufactured, installed and maintained properly. The different types include automatic doors, overhead garage doors, elevator doors, sliding doors, swinging doors, and automatic gates.
---
Electric fires are becoming more common as appliances and electric feeds are used more and more in our daily lives. Like other fires, the root cause of an electric fire is the introduction of heat, oxygen, and fuel.
---
Electric power and electronic appliances are so integrated with modern life that there is a high degree of likelihood that everyone will receive one or more electric shocks in a lifetime. In many cases, only trivial power levels are involved.
---
Second only to automobile accidents, falls are the leading cause of injury and deaths. Of these, accidents due to slipping or tripping form a large proportion. Slips and trips occur on floors, streets, walkways, stairs, etc.
---
Forklifts, industrial trucks, skid steer loaders, bobcats and other similar material-handling machines are often difficult to maneuver and susceptible to a wide range of accidents. Their nature exposes operators and nearby co-workers to falling loads, crushing hazards and lading dock falls.
---
There are roughly 9,000 golf cart related accidents requiring emergency room treatment in the United States each year. The majority of these accidents are related to either braking, cart rollover or passenger ejection. These problems are common to golf carts due to their open design, lack of seatbelts, poor braking capabilities and the uneven terrains they are driven on.
---
The primary function of all guarding is to prevent an operator or bystander from being injured by a potentially dangerous portion of a machine. Often the hazard involves moving parts with the potential to cut, crush or draw-in body parts, although barrier guards may also be necessary when electrical, thermal or chemical dangers are present.
---
Human Factors and Ergonomics (HFE) is a branch of science, which is concerned with man's interaction with his universe. Thus, it is not simply the study of pure science (e.g. sound or light), but rather man's understanding and reactions (e.g. to hear and see).
---
There are over 100,000 ladder accidents annually in the U.S. requiring hospital emergency room treatment. Although many of these result from user misuse, such as an improper extension ladder lean angle against a wall causing it to slip outward, use of a damaged ladder, or failing to lock a step ladder's spreaders, many ladders fail due to design or manufacturing defects.
---
Motorcycles, like passenger cars, are capable of high speeds and must share the road with other vehicles. However, unlike passenger cars, motorcycles are capable of rapid accelerations, offer little protection to the operator during a collision and require special skills to maneuver effectively.
---
In many vehicle accident investigations, it is necessary to know not only the speeds and motions of the vehicles involved, but the causes of injuries suffered by their occupants as well. Such investigations seek to answer questions regarding occupant ejection, effects of seatbelt use, airbag deployment and body-interior impacts.
---
Parking lots are the scene of many pedestrian accidents because of the close proximity of people and cars and the confusing traffic patterns that sometimes exist. In addition to pedestrian-vehicle collisions, many trip and fall accidents occur in parking lots as well.
---
Though swimming pool accidents are sometimes the result of reckless participant behavior, they can also be caused by inadequate supervision, warnings, structures, or defective pool design. Structures commonly found in or near swimming pools include slides, ladders, diving surfaces and fencing.
---
Approximately 125,000 serious injuries occur in the US each year related to the use of portable and fixed power saws. Lacerations and similar injuries, such as abrasions and avulsions, account for over 90% of these, which generally occur to males and result in losses in the tens of millions of dollars annually.
---
An end user of a product expects that a given product will not only function as intended, but will be safe from non-obvious hazards. Based upon decades of experience with mishaps during use of common and specialized equipment, thousands of standards have been developed for many consumer products and industrial equipment. Numerous organizations exist, e.g., ANSI, ASTM, SAE, and ASME, that regularly review and update these standards.
---
Places of business, residences, parking and recreational areas contain potential accident sources such as slippery floors and stairs, product displays, automatic doors, ledges, railings, elevators, escalators and other hazardous items. To prevent such items from causing injury to the public, premises owners and their agents have a responsibility to recognize unsafe conditions and exercise reasonable care to maintain or make conditions safe, or warn the public of the risks involved.
---
Supermarkets, pharmacies, home improvement, and department stores expose their customers to many potential accident sources such as floors and aisles, which can become unsafe, and display merchandize that can topple or cause tripping. To prevent such accidents from occurring, these establishments should maintain routine scheduled inspections to insure that unsafe conditions are detected and corrected before accidents occur.
---
In many vehicle rollover investigations, it is necessary to know not only the speeds and motions of the vehicles involved, but the causes of injuries suffered by their occupants as well. Such investigations seek to answer questions regarding occupant ejection, effects of seatbelt use, roof crush and body-interior impacts.
---
Motor vehicle seatbelt use provides highly effective protection in frontal collisions for impact angles up to 30 degrees off-center (i.e. between 11 and 1 o'clock). All states have laws requiring their use for front seat passengers, as they have been shown to reduce moderate to severe injuries by 50%. They are less effective when your car is hit in the rear or side and sometimes their locking devices malfunction or the anchorage gives way.
---
Recreation, sports, and gym equipment are subjected to large dynamic forces and must be designed to support these loads and protect users from unintentional hazards. Adequate instructions and warnings may be required if their assembly and proper use are not obvious.
---
Codes and standards specify criteria necessary to ensure that a product, material or process will consistently and safely perform its intended function. Although standards provide minimum design requirements, conforming to a standard is not always sufficient in preventing an accident.
---
Structural failure can often produce catastrophic results. In many cases, the damage seen after the accident is not indicative of the cause of the initial failure. Fortunately, based on physical evidence, an investigator can frequently determine how and why a structure failed.
---
Heavy trucks, whether tractor-trailers, construction vehicles or garbage haulers, are involved in many serious traffic accidents due to their large weight, high centers of gravity, decreased visibility, poor handling and reduced braking efficiency. In addition, articulated tractor-trailers are subject to additional problems such as jack-knife and trailer sway instabilities.
---
Motor vehicle accidents are the most common type of incidents producing injury in the US. The main issues in litigating automotive accidents involve vehicle speeds, seatbelt usage, airbag deployment, vehicle component failure (e.g. steering, braking), roadway design, occupant biomechanics, rollover, visibility, etc.
---
A person's interaction with his environment comes largely from visual cues. Without this information, a pedestrian can trip over an unseen object or a driver might not detect a dangerous situation. In order to avoid these hazards, a person requires adequate lighting and should be provided with appropriate illumination for a given task.
---
A warning must inform individuals of a danger, which would not be obvious to them. It must tell them how to avoid the danger, and be easily understood. It should also provide them with the consequences of not heading the warning.
---
A car is stopped for a light when it is unexpectedly rear-ended causing little or no damage to either vehicle. Nevertheless, the passengers of the struck vehicle complain of neck, shoulder and back pain. Insurance claim representatives, attorneys, medical, engineering and biomedical experts are then brought in and various conflicting allegations, testimony and opinions are expressed.
---
Pedestrian and bicycle accidents in the United States result in approximately 80,000 and 50,000 injuries each year, respectively. Though pedestrians and bicycles move differently, they share important characteristics as both have little protection during a roadway collision with a motor vehicle.
---
A standard can be defined as a document issued by a recognized agency, and dealing with design and/or safety requirements relating to a specific product or type of activity. Such agencies include the U.S. Occupational Safety and Health Administration (051-IA) and the American National Standards Institute (ANSI). OSHA standards are generally legally binding for an employer, while ANSI standards are generally of an advisory nature. The term "industry standard," however, is ordinarily taken to have a broader meaning, including formal standards as just defined, and also including designs and procedures not required in formal standards, though prevailing in a specific industry, and which represent generally accepted custom and practice.
---
Persons with no training in engineering are generally unaware of the nature of engineering analysis, and so tend to assume that testing, as a means of determining the causation of accidents, is a dominant tool of the engineer. In the following examples, we shall undertake to explain the nature of engineering analysis, and to show that it is more basic than testing because testing without analysis is meaningless. Further, while analysis is always necessary in accident reconstruction, testing is only sometimes necessary.
---
There are approximately 180,000 lawnmower accidents per year. In this introductory presentation, we undertake to describe the various ways in which these accidents occur.
---
Second to automobile accidents, accidents due to falls are the leading cause of injury and death. Of these, accidents due to slipping (not tripping) form a large proportion. Slipping may occur on floors, walkways, and stairs or steps. For Introductory purposes, however, the present discussion will be limited to slipping on flat surfaces such as a floor or sidewalk.
---
When a person becomes aware of a dangerous situation, a time-interval must elapse before he can take defensive action against it. This time interval, commonly called the reaction time, has been found to be about 0.7 second for all normal persons, regardless of their background and training. This suggests that the reaction time depends on some basic aspect of the human physiology-involving the brain, nervous system, and muscles-which does not vary much from person to person.
---
A car is stopped for a light when it is unexpectedly rear-ended by a vehicle from behind. It is not a hard impact and there is little or no damage to either vehicle, because the energy absorbing bumpers have protected them. Nevertheless, the passengers of the struck vehicle complain of neck, shoulder and back pain. The next day they allegedly experience even greater pain and visit a medical person who claims that they have been injured. Insurance claim representatives, attorneys, medical, engineering and biomedical experts are then brought in and various conflicting allegations, testimony and opinions are expressed. Do we have a legitimate injury claim on our hands or a situation of fraud?
---
Accident reconstructionists are often called on to determine the distance that a car, covers while being braked to a stop. Conversely, the reconstructionist may be given information as to the length of the skidmarks left by a car on the roadway, and may be asked to determine how fast the car must have been going at the beginning of the skid. An expert can accomplish this with considerable accuracy, based on a knowledge of the physical principles that are involved, plus available information relating to the friction of tires on various types of road surfaces.
---
According to the Consumer Products Safety Commission (CPSC), there are approximately 10,000 golf car related injuries requiring emergency room treatment in the US each year. One significant mode of injury in golf car accidents is passenger ejection, which can lead to serious injuries, especially of the head. Based on CPSC statistics, roughly 35% of golf car accidents involve a person falling out of the car. In addition to ejection accidents, at least 10% of golf car accidents involve a rollover and statistics indicate that such accidents are roughly twice as likely to lead to injuries requiring a hospital stay as non-rollover accidents.
---
According to Consumer Product Safety Commission (CPSC) accident estimates, tens of thousands of stepladder accidents requiring emergency room treatment occurred annually in the United States. Approximately 85-90% of these accidents involve the user falling from the ladder and 8-9% of these injuries are serious enough to require that the victim be admitted to a hospital. In addition to posing a severe health concern, these accidents have significant loss-of-wages and high medical expense implications.
---
Participation of the proper automotive expert in a personal injury lawsuit can govern its success. This article develops four basic principles to optimize their use, while minimizing their cost, and describes some important techniques used by the accident reconstructionist
---
Related
areas of expertise