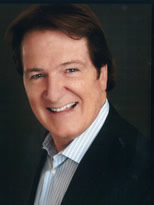 A general contractor considering a major entitlement or other ADR claim against an owner often has both financial as well as relationship issues to consider before committing the company and its liquidity resources to pursuing new litigation. Knowing the financial options, including the availability of non-recourse litigation funding, can provide clarity and peace of mind in making the decision.
Litigation finance is the funding by third parties of most or all of the cost of litigation - win or lose. This financing has grown over the past twenty years into a multi-billion-dollar global industry. It is now available to the U.S. civil construction industry under contract disputes ranging from $15,000,000 to over $500,000,000, and from mediation through jury trial. The industry is mature, the major participants are well-known, the cost and time to develop the option are modest, and the terms are reliable.
A contractor considering a pending claim is often faced with five basic unknowns:
Am I hearing the truth?
How strong is our claim?
How long will this take?
How much will it cost?
What is the probable settlement range?
In concert with the contractor's existing counsel, a competent litigation funder can provide a confidential independent assessment by veteran industry experts to each of these questions. An initial assessment can be reached within a matter of days, followed by a full underwriting and a written Term Sheet detailing the non-recourse financing options within a few weeks.
Non-recourse finance is available for single claims as well as portfolios of smaller claims, and it can also be used effectively to pursue:
Construction joint venture claims,
Co-prosecution of subcontractor claims, and
The quantification or 'monetization' of past claims under pending merger or sale initiatives.
Budget Certainty and the Green Light to Proceed
Non-recourse litigation finance produces vital budget certainty for both the contractor's legal and finance departments. It can make the critical difference in pursuing a good and valuable claim which might otherwise languish.
At its core, litigation finance serves as a risk management tool which provides the contractor the ability to balance downside liquidity risks against targeted upside recoveries. While a good claim and capable counsel will always drive the outcome, few other circumstances in life offer the same beneficial opportunity as litigation finance - to lay off up to 100% of the downside risk of a matter to a third party, while retaining 55-75% of the upside of a successful settlement or verdict.
Importantly, the litigation finance industry learned long ago that successful cases are best underwritten in advance, pursued through competent local counsel, and free of distant interference. Non-recourse litigation finance thus offers a powerful new option for the civil construction contractor to protect liquidity, to preserve control, and to facilitate the aggressive pursuit of worthy claims.
---
Douglas E. Johnston, Jr., is an expert witness and investigative business consultant specializing in Commercial Banking, mergers & acquisitions, and financial due diligence. He is a former banker in North Carolina, Texas and California, and was a 'founding Father' of Platinum Equity, LLC, now the largest private company in Los Angeles. Doug is also the Founder and CEO of 227, Inc., a funder and consultant specializing in construction litigation finance. (www.227inc.com)
©Copyright - All Rights Reserved
DO NOT REPRODUCE WITHOUT WRITTEN PERMISSION BY AUTHOR.