*Enter State Names or Abbreviations. Use space to separate multiple states e.g. CA Washington NY
Commercial Law Specialty
Consultants

:

1
Select Experts. Start Inqury.
Research Planning Consultants RPC
Dr. Ronald T. Luke, JD
President
6300 La Calma Drive, Suite 170
Austin TX 78752
USA
phone: 512-371-8166
fax: 512-371-8001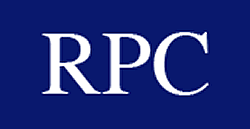 Research & Planning Consultants, LP (RPC) has been assisting clients with expert services for over 45 years, including consulting and expert witness testimony for personal injury, healthcare litigation, commercial litigation and Certificate of Need matters. RPC also offers a wide selection of health data. They have served clients across the U.S, from Alaska to Florida and from New England to California.
A Complete Team of Damages Experts for Personal Injury Litigation
Research & Planning Consultants, LP provides the following services:
PERSONAL INJURY - RPC provides comprehensive damages analysis in personal injury litigation. Their expert team has life care planners, vocational evaluators, board-certified physicians, economists and neuropsychologists.
Areas of Expertise include: Life Care Plans, Loss of Earning Capacity or Support, Present Value of Damages, Medical Bill Analysis, Chargemaster Analysis, Neuropsychological Testing & Traumatic Brain Injury, Vocational Evaluations, IMEs, Section 18.001, Prestanding ED Chargemaster Analysis
COMMERCIAL LITIGATION- RPC has provided expert analysis on commercial litigation concerning many industries: chemicals, refining, forestry, waste management, pipelines, water resources, oil and gas EDP, fisheries, agriculture, electrical generating plants, transmission lines, telecommunications, and real estate development. Our special expertise in the healthcare industry has proven valuable to business litigators unfamiliar with this complex industry.
Areas of Expertise: Breach of Contract / Commercial Economic Damages, Construction Disputes, Litigation over Non-Competitive Agreements, Environmental Torts and Toxic Torts, Commercial Disparagement, Wrongful Termination
HEALTHCARE LITIGATION - RPC offers economic, statistical, data and clinical analysis in a wide range of healthcare litigation. They have experience with payment disputes, qui tam litigation, physician-hospital disputes, practice valuations and construction litigation.
Areas of Expertise: Qui Tam Healthcare Litigation, Medical Staff Disputes, Professional Liability, Payment Disputes, Health Facility Construction Disputes, Freestanding ED Chargemester Analysis
CERTIFICATE OF NEED - RPC provides Certificate of Need (CON) planning services nationwide. We have over 35 years of experience developing regulatory strategy, preparing applications and testifying in public and administrative hearings.
Areas of Expertise: Satellite Hospitals, New Hospitals, Relocation and Transfer of Beds, Observation Beds, Geriatric Psychiatric Units, Children's Hospitals, Comprehensive Inpatient Rehabilitation Units, Neonatal Intensive Care Units, Open Heart Surgery Services, Long Term Acute Care Units, Projects that exceed CON Capital Threshold Limits, Projects for Specifically Listed Services, Programs Requiring CON, Hospices, Senior Living Facilities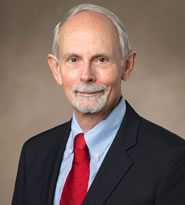 Ronald T. Luke, JD, PhD, is a principal consultant and President of RPC, LP. Ron joined RPC in 1976 and became its president and principal owner in 1979. He has consulted on projects for health care providers, managed care plans and public agencies in more than 25 states. He also serves as an expert witness in trials, administrative proceedings and legislative hearings.
Active in the Health Policy Arena, Dr. Luke has been accepted as an expert in Economics, Socioeconomic Impact Analysis, and Policy Analysis by state and federal courts, and state administrative agencies. The types of cases in which he has provided expert testimony include personal injury, contractual disputes, health care payment disputes, construction defects, utility construction permitting, and certificate of need. He has testified on health care matters including market structure, billing fraud and abuse, reasonableness of charges, medical staff credentialing, workers' compensation fee guidelines, utilization review, physician contracts, and managed care contracts.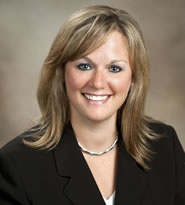 Kacy L. Turner, MS, CRC, CVE, CLCP, is a Certified Life Care Planner and Vocational Consultant with RPC. She has over 20 years of experience in Rehabilitation. Ms. Turner has experience writing life care plans for both plaintiff and defense clients. She has experience as a rehabilitation consultant in three states and has been qualified as a testifying expert in state and federal court.
Ms. Turner has worked on cases in several states as well as the country of Trinidad. To determine the pre-injury and post-injury employability in personal injury cases, she provides vocational testing, transferable skills analysis, job requirements analysis, rehabilitation plans, and definition of reasonable accommodations under the American with Disabilities Act. She is a member of the International Association of Rehabilitation Professionals, the Texas Association of Rehabilitation Professionals and Providers of Services, and Vocational Evaluation and Career Assessment Professionals.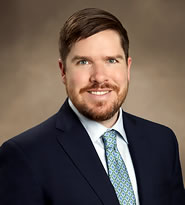 Brian Piper, PhD, is an Economist with RPC specializing in Quantitative Analysis and Modelling. He works on a variety of cases including personal injury and certificate of need. He is experienced in data extraction, management, simulation, and analysis using STATA, SQL, ARC GIS and a variety of other programs. Dr. Piper has taught graduate classes in statistics and econometrics in both MBA and Ph.D. programs.
Dr. Piper is an experienced expert, providing testimony, reports, and affidavits on the issues of economic damages in personal injury litigation, healthcare litigation, False Claims Act litigation, and other commercial litigation. He has testified on behalf of plaintiffs and defendants.
Dr. Piper specializes in the economics of healthcare. He has been retained by healthcare providers and insurers in payment disputes. He has analyzed the reasonableness of charges and expected payment for past and future medical services for providers, insurers, plaintiffs, and defendants. Besides work in litigation, Dr. Piper has provided analysis of Certificate of Need applications and the economic impacts of proposed legislation.
This paper identifies and discusses industry standards for what charge percentile threshold state laws and private health plans consider reasonable to determine allowable amounts for payment. The term &"allowable amount"; refers to the total amount a regulation or private health plan determines a provider should be paid. It is the sum of the payment responsibilities of the plan and the patient.
---