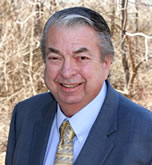 Donald L. Hess, President of DLH Associates, Inc., has been providing expert witness services to attorneys and other clients, including Analysis of Vehicle Crashes since 1997. His specialty is crashes involving Commercial Motor Vehicles, including trucks, tractor-trailers, and buses.
With well over two million miles of safe cross-country trucking experience, followed by over 20 years as a driver trainer and creator / administrator of commercial driving programs, Mr. Hess is well-qualified to provide analysis of what drivers are trained to do in specific situations and circumstances, what federal and state regulations call for and require, and all aspects of the safe and proper operation of commercial motor vehicles. As a motorcyclist with over 45 years of riding and training experience, he is also qualified to comment on accidents involving motorcycles.
Mr. Hess has been nationally-recognized as a leader in safety and training issues, is a winner of the American Trucking Associations Million Mile Driving award, and was a winner of the Truckload Carriers Association Lee Crittenden award. Over his long and successful career in trucking and education, he has held numerous national board and officer positions in trucking and education.
Litigation Support - Mr. Hess is uniquely qualified to analyze and comment on driver behavior in virtually any situation, and has established a solid reputation as an expert witness in crashes involving trucks and commercial vehicles for both Plaintiff and Defense in about 300 hundred cases across the country since 1997. His experience includes significant deposition and trial testimony.
He possesses a unique combination of training, hands-on experience, and education that combine to position him as a leading expert in all facets of trucking. Mr. Hess still maintains a valid, current Commercial Driver License fully endorsed for Combination Vehicles, Doubles-Triples, Tankers, Hazardous Materials, Motorcycles, and Buses. He also holds a USDOT Medical Exam Certificate and CDL and medical maintained without interruption or fault since 1971.
Areas of Expertise:
Commercial Drivers Training
Truck Driver Training
Federal Motor Carrier Safety Regulation
Commercial Driver Theory
Commercial Driver Backing
City Driving

Highway Driving
Live Skid Pad
Emergency Driving Skills
Warehouse Issues
Dock Issues
Forklifts