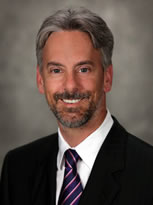 Robert A. Ertner, MD, is a Board Certified, fellowship-trained Cardiac Anesthesiologist in full-time clinical practice at a Northern California county hospital that serves as a level 2 trauma center. Dr. Ertner has been a certified Echocardiographer for 15 years. He specializes in Cardiac and Thoracic surgical procedures for which he is fellowship-trained.
Background: Dr. Ertner has previously served as an academic physician teaching residents in both MD and CRNA programs, engaged in locum tenens work supervising CRNAs, and presently provides care to over 700 patients each year. His group is involved in providing Spinal, Epidural, Regional, and General Anesthesia for patients undergoing cardiovascular and thoracic procedures as well as general, orthopedic, bariatric, urologic, vascular, otorhinolaryngological (ENT), ophthalmologic, and neurologic surgery. He provides care for patients in the settings of obstetrical and gynecological procedures.
Dr. Ertner maintains licenses in California where his practice is located, as well as in Texas and Georgia, where he trained, and in Missouri. He was awarded Diplomat status by the National Board of Echocardiography and presently a testamur.