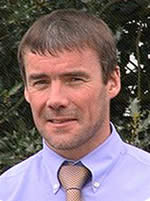 John Booth
, the Principal Consultant and Practice Director of Sylvanus Arboricultural Consultants Ltd., is a
Chartered Aboricuturalist and Chartered Environmentalist
and one of the UK's most widely qualified Arboricultural Consultants. He has over 25 years experience in both the private and public sectors and has written numerous articles and papers for respected publications including the International Journal of Urban Forestry for which he is also a referee.
Mr. Booth and Sylvanus Ltd. are regularly instructed by both developers and Local Planning Authorities (LPA's) who are keen to ensure a satisfactory outcome from the planning process, (i.e. an appropriate balance between tree retention and realizing a site's development potential). All such work is carried out in accordance with the guiding principles of British Standard 5837 'Trees in Relation to Construction – Recommendations.'
Mr. Booth is a Bond Solon/Cardiff University trained
Expert Witness
and a member of the Expert Witness Institute. He has many years experience in both courtroom and planning enquiries.
Services Include
:
Tree Inspection & Survey - Single Tree, Large Population, Mortgage Lending, Safety and Subsidence Issues
Tree Preservation Orders (TPO's) and Conservation Areas - Detailed Specifications for Tree Work Applications for Trees with Statutory Protection
Trees and Development - Tree Surveys for Submission with Planning Applications
Tree Constraints Plans (TCP's)
Tree Protection Plans (TPP's)
Arboricultural Impact Assessments (AIA)
Arboricultural Method Statements (AMS)