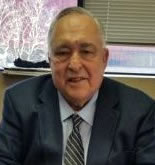 Daniel M. Paine, CSE
, has more than 40 years of experience in the field of
Construction Safety
. He has become widely recognized as an expert in
Active and Passive Fall Arrest Concepts and Systems
and has had extensive experience as a leader and member of many industry and governmental advisory committees addressing safety standards and regulations.
Mr. Paine worked at The SINCO Group, Inc., for more than 20 years, where he served as President and CEO from 1974 to 1996, and had offices all over the world. He successfully directed the design, manufacturing, marketing, and distribution of a broad spectrum of internationally recognized
Fall Protection and other Safety Systems
and equipment for the construction industry.
He was the founder of a Union Ironworker Construction Company which operated throughout the United States doing installation of fall protection products, specialty rigging, personnel and debris netting systems, and other related construction activities. In this role, he was influential in proposing new and revised safety legislation before the US Senate Committee on Labor and Human Resources.
Mr. Paine also frequently lectured and spoke before such national organizations as The National Safety Council, The American Society of Safety Engineers, The Ironworkers Contractors Insurance Program, and The Governors' Pacific Rim Safety and Health Conference.
Litigation Support
- Daniel M. Paine is a knowledgeable Expert Witness in the field of
Construction Safety
. His services include preparing reports and assisting attorneys with Affidavits or Motions and analyzing OSHA or ANSI Standards and Regulations if necessary. Mr. Paine is qualified to testify in court. He has worked for both Plaintiff and Defense firms and is very familiar with court proceedings and etiquette. Mr. Paine has been retained as Lead Expert Witness over others on a number of different cases for Law Firms.
View Daniel M. Paine's Consulting Profile
.
Daniel Paine, el al
Elevated work platforms and scaffoldings are important areas of construction site safety. This illustrated reference demonstrates how to keep these areas as accident-free as possible. It promotes safety through knowledge, correct equipment usage, and the careful application of construction regulations and standards.
---