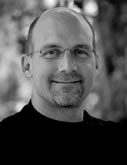 Monty G. Myers, PE
, is an active
Software Industry Executive
with 30+ years of experience, including the founding of Eureka Software Solutions, Inc. ("Eureka") and acting as CEO of Eureka for 28 years.
Mr. Myers has provided services to a balanced mix of plaintiffs and defendants in over 40 litigation matters ranging from billion dollar, landscape-changing lawsuits between worldwide industry leaders to smaller-scale litigation between individuals or local businesses. Mr. Myers' clients have included Global 1000 and Fortune 500 companies in industries such as Enterprise, Finance, Military and Defense, Transportation, Oil and Gas, Security, Healthcare, and Automotive.
Litigation Support
- Monty Myers is a
Computer and Software Expert Witness
, experienced and proven at offering expert testimony under-oath at trial, hearings, and depositions. For the last 5+ years, he has provided expert witness services for engagements including
Software Patent
or
Software Trade Secret
litigation matters.
Mr. Myers is available as a consulting and/or testifying expert witness to assist with understanding the technology and technical issues in the case and providing review, analysis, and testimony (report, deposition, or courtroom) regarding the technology, software, or patents involved in the case. He has worked extensively with counsel in the taking and defending of depositions, reviewing and challenging the testimony of others, and assisting with and implementing an overall trial strategy.
Areas of Expertise
:
Source Code Review
Source Code Comparison
Source Code Reconstruction
Source Code Misappropriation / Theft
Source Code Copyright / Patents
Software Patents
Trade Marks
Trade Secrets

Antitrust
NDAs
Open Source Licensing
Computer Forensics
Mobile / Wireless Technology
Cloud and Web Business
Hardware / Infrastructure
Contract Performance / Project Management
Capabilities
:
Adept at taking highly technical material and effectively communicating it to counsel, the judge or a jury in terms they can understand via testimony or reports/declarations
Skilled at reviewing and comparing software source code and functionality in the litigation context in relation to protected intellectual property including, trade secrets, copyrights, and patents and/or license or other contractual commitments and requirements
Able to reverse engineer and reconstruct hardware and software environments from backups, remnants, and fragments of deprecated software along with re-creating historical hardware and software environments
Highly familiar with functional and performance testing of software against applicable specifications, warranties, or industry standards using proprietary and commercial testing tools and techniques
View Monty Myers' Consulting Profile
.