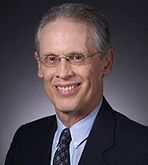 Joel Coats, PhD
, is Distinguished Professor of
Entomology and Toxicology
in the Department of Entomology at Iowa State University. Specializing in
Insecticide Toxicology and Environmental Toxicology
, he has been on the faculty at Iowa State University since 1978 and served as Department Chairman for seven years.
Dr. Coats' research program includes two main areas: (1) insect toxicology and (2) environmental toxicology and environmental chemistry of
Agrochemicals
. His research in the insect toxicology area is focused primarily on natural products as insecticides and insect repellents, including investigations of their spectrum of activity, mechanisms of action, metabolism, synthesis of biorational derivatives and analogs, quantitative structure-activity relationships.
Dr. Coats is familiar with all types of pesticides and insect repellents, including synthetic and botanical insecticides, acaricides, fumigants, and repellents; toxicity, mechanisms of action, environmental and comparative toxicology, ecological risk assessment, persistence of pesticides, movement in the environment, and residue analysis.
Litigation Support
- Dr. Coats provides expert witness services to counsel representing both Plaintiff and Defense. He has been deposed and testified on numerous occasions. Dr. Coats offers opinions regarding pesticide cases of many types, including:
Non-target / Off-target Effects
Residues
Toxic Tort

Environmental Contamination
Efficacy of Products
Patent Infringement
Dr. Coats has received the International Award for Research in Agrochemicals from the American Chemical Society Agrochemical Division, and he is a Fellow of the American Association for the Advancement of Science, and a Fellow of the Entomological Society of America. In October he received the Alumni Achievement Award from the University of Illinois College of Liberal Arts and Sciences.
View Dr. Coats' Consulting Profile
.
Joel R. Coats, et al. (editors)
Resistance to conventional pesticides has been growing rapidly among all pests. Furthermore, there is increased public concern about the safety of conventional pesticides, and increased governmental restrictions have resulted in the need to identify new compounds that are safe and effective in controlling pests that are of concern to agriculture as well as to public and animal health. Biopesticides may aid in the control of such pests with fewer deleterious effects to the environment, people and animals.
---
Joel R. Coats, et al. (editors)
This volume and the contributed chapters therein are a result of the Natural Products for Pest Management symposium held at the 244th ACS National Meeting in Philadelphia, PA August 19-23, 2012 to honor the late Horace (Hank) Cutler and his contributions in the field of natural products chemistry. The symposium introduced recent discoveries and applications of natural products from insect, terrestrial plant, microbial, and synthetic sources for the management of insects, weeds, plant pathogenic microbes, and nematodes.
---
Joel R. Coats, et al. (editors)
The third of three volumes based on the 2nd Pan-Pacific Conference on Pesticide Chemistry, this book examines metabolism and residue analysis methods of environmental pesticides.
---
Joel R. Coats, et al. (editors)
The first compilation of research on microbial degradation of contaminants in the rhizosphere. Discusses the interactions between microorganisms, plants, and chemicals in the rhizosphere. Examines the degradation of industrial chemicals, including polycyclic aromatic hydrocarbons, pentachlorophenol, and trichloroethylene, as well as the degradation of pesticides in the rhizosphere.
---
Joel R. Coats, et al. (editors)
This new volume offers comprehensive information on microbial adaptation for pesticide degradation. Among the many topics covered in its 20 chapters are a general description of enhanced biodegradation as it occurs in an agricultural context; the microbial aspects of enhanced biodegradation, including the genetics, biochemistry, and ecology of pesticide-degrading microorganisms; and the potential impact of enhanced degradation on pesticide fate in aquatic systems and groundwater.
---