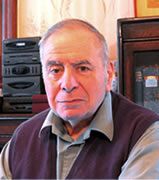 Geoffrey Beresford Hartwell
is a
Chartered Engineer
who practices as an Arbitrator, Adjudicator and Expert for Determination. Geoffrey is the former Senior Partner of Consulting Mechanical and Electrical Engineers BHA Cromwell House.
A one time Chairman of the Expert Witness Society, Geoffrey Hartwell has experience giving evidence in court (in both civil and criminal matters) and in International Arbitration. He sometimes is retained as a Single Joint Expert or as a Tribunal Expert. His services are offered to both Plaintiff and Defense. Even when retained on behalf of a Client he, like all Experts, has an overriding responsibility to the Court or Tribunal.
After his early career in aerospace and nuclear energy, Geoffrey entered private practice in association with the late Leslie Heap and Gerald Lewis of Heap and Digby, Consulting Engineers, in 1969. While with them he designed water and sewage equipment and also the bascule moving machinery for the Lowestoft Bridge, in Suffolk. He practiced also as Beresford Hartwell and Associates and, in 1971 established a separate office in Wallington, South London.
In parallel with his design career, Geoffrey was first appointed as arbitrator in 1972 and his first foreign arbitration, an ICC appointment in Switzerland, took place later that year. He studied Law to Intermediate level and then transferred to the examinations of the Institute of Arbitrators (now Chartered) of which he became Chairman in 1996-1997 and for whom he taught in various countries on several courses, including the prestigious Diploma in International Commercial Arbitration.
Technical Expertise
:
Electrical Engineering and Design
Mechanical Engineering and Design
Instrumentation
Automation and Computer Control Systems
Maritime and Infrastructure Engineering
Process Engineering
Solid Waste Handling

Communications
Manufacturing
Computer Cartography
Moving Bridges and Lock Gates
Construction Project Management
Nuclear Energy
Water and Waste Water Treatment
Arbitration
: Geoffrey Hartwell also acts as an arbitrator and adjudicator, as an expert mediator and conciliator, as an expert investigator and assessor for arbitral tribunals, and also as a Special Referee in the High Court of Justice of the Isle of Man. His services have been required in the UK and internationally.
Dispute Boards
: Geoffrey Hartwell has experience both as Member and as Chairman of Dispute Boards?. He has been a member of Dispute Boards, retained from the beginning of a project or, alternatively, appointed on an ad hoc basis when a problem arises, Dispute Adjudication Boards to determine a binding decision, and on Dispute Review Boards to make decisions that are advisory but not binding.
Adjudication
: Similar to arbitration, Mr. Hartwell adjudicates domestic and international disputes which are only temporarily binding unless otherwise agreed upon by the parties.
View Geoffrey Beresford Hartwell's Consulting Profile
.
International Commercial Arbitration, the chosen basis of the annual Willem Vis Moot, is arguably not au fond a process at law. It is quite simply the performance of an agreement between two parties to have a chosen third party hear and determine some difference between them.
---