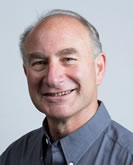 Gary Ciment, PhD
, is a Professor in the School of Medicine at Oregon Health & Sciences University, and has taught
Human Anatomy
and
Human Neuroanatomy
to medical students, residents and physicians for 25 years.
As an expert witness, he has worked with lawyers to offer clinical insights and to develop strategies for their cases, based on anatomical and neurological principles. Ignorance of these principles is often the root cause of medical and surgical malpractice. As a professional educator with numerous teaching awards, Dr. Ciment is also an expert at communicating complex issues in an easily understood fashion. His services are available to counsel representing both plaintiff and defendant.
Areas of Neurological and Surgical Specialization
:
Anatomy of the Upper and Lower Limb
Anatomy of the Thorax and Abdomen
Anatomy of the Pelvis and Perineum (Groin)
Neuroanatomy of the Brain, Spinal Cord, Peripheral Nerves
Peripheral Nerve Damage
Central Nervous System Damage
Over the years, Dr. Ciment has served as a reviewer of NIH and NSF grants, as well as various private research organizations. He has served on the editorial board of several international journals, and has published extensively in the area of neurobiology.