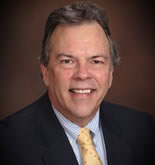 Tony Wayne
, CPA, CFF, CVA, CIRA, is a
Certified Public Accountant
with over 25 years of private industry senior operations experience.
Background
- After a diverse career spanning 15 years in Big 8 public accounting/consulting and private industry, Mr. Wayne founded IronHorse in 1998 with an emphasis on complex turnarounds and restructuring consulting, crisis management, advisory services, CFO services, and litigation support. IronHorse is an ideal solutions resource for the closely held, family owned middle, or small-market industrial firms in transition serving a six-state region including Nebraska, Iowa, Kansas, Missouri, Oklahoma and Arkansas. Visit their website at
www.ihorsellc.com
.
Litigation Support
- Mr. Wayne is available to advise boards of directors, senior management, and corporate counsel in all litigation matters that can impact business practices, profitability, and continued viability. He maintains rigorous compliance with certifying and credentialing bodies and their regulations and scrutinizes the facts behind complicated forensic accounting and valuation issues.
He is a member of the American Bankruptcy Institute, including the Business Reorganization Committee and Fraud Task Force. In addition, he is a member of the American Institute of CPA's, the Association of Insolvency & Restructuring Advisors, the National Association of Valuation Analysts, and the Turnaround Management Association,
Mr. Wayne's services include expert witness assistance (consulting and testifying), solvency opinions, rebuttal expertise, case assessment management, and services in other areas of dispute and pre-complaint, complaint, discovery, pre-trial, and settlement consulting.
Forensic Services Include
:
Fraud prevention, detection and response
Financial Reporting Fraud and Irregularity Forensic Audits
Electronic Evidence Analysis
Preservation and Securitization
Ponzi Scheme Analysis
Asset Searches, Public Records Searches, and Related Party Search and Documentation
Pink Sheet and Other Stock Scams
Private Placement Fraud Analysis & Investigations
Borrowing Base and other Bank Fraud Examinations/Investigations
Criminal Investigations
Valuation Services Include
:
Family Law
Mergers and Acquisitions-Buy & Sell Side Advisory
Estate Tax Returns
E.S.O.P Valuations
Disputes
Buy / Sell Agreements
Distressed Business Valuation
Plan of Reorganization Valuation

Liquidation Plan Valuation
Lost Profit and Damages Computations/Valuation
Solvency Opinions
Goodwill and Intangible Asset Fair Value Impairment Valuation
Lender & Private Equity Due Diligence / Portfolio Valuations
Exit, Succession, Wealth and Estate Planning
Valumetric Modeling and Template Development
View Tony Wayne's Consulting Profile
.
Thirty years ago, in the midst of an early-season slump, George Brett told reporters, "The first thing I look for in the Sunday papers is who is below the Mendoza line." Brett, who went on to hit .390 that year for the Kansas City Royals, was referring to Mario Mendoza, a light-hitting shortstop for the Seattle Mariners whose surname became synonymous with hitting futility.
---
Two years ago, you finally closed the big merger deal you spent what seems like years working on. Perhaps, your business is tied to commercial real estate development, construction, or building materials. Just when you were ready to start that big ramp up, the bottom fell out.
---
Executive Summary: Imagine the extraordinarily unusual challenge of valuing a going-concern start-up enterprise yet to make their first sale which was completely destroyed by a casualty loss and never-reopened. Further complicated by the inherent ambiguity, risk and complexity of the embryonic development stage industry in which they were attempting to operate and succeed.
---
In certain situations, the sale of an operating entity as a going concern in a receivership proceeding is a viable alternative to seeking relief under the Bankruptcy Code. Receivership going-concern sales may be especially appropriate in complex situations where enterprise value is declining, but the company is not hopelessly insolvent. This article briefly highlights those conditions, factors, situations and circumstances that may contribute to or impede a successful going-concern transaction within a court-supervised commercial receivership.
---