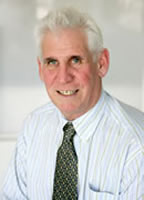 Dr. Robert H. Odell, Jr., MD, PhD
, is a Stanford and UCLA trained, board certified
Anesthesiologist and Pain Management Physician
who has over 25 years of expertise. He holds a PhD in Biomedical Engineering from Stanford and has published in the lumbar decompression and electromedicine literature.
For the past several years, Dr. Odell has been a leader in developing a protocol for the treatment of diabetic and other peripheral
Neuropathies
. His protocol is being utilized around the country to improve the quality of life of those many patients, especially seniors, who suffer from this debilitating condition. A significant percentage of his pain practice has involved medical-legal cases. Dr. Odell's specialty focus includes chronic pain from Personal Injury Accidents, Over Billing in Pain Management, Over Utilization in Pain Management.
Dr. Odell has been retained as an Expert in Pain Medicine and Anesthesiology over 40 times in the last few years. His goal as a treating expert is to provide an accurate assessment of a patient's condition, to treat if possible, and to enable attorneys to make reasonable, informed decisions about the case. As a non-treating (outside) expert, his goal is to provide an accurate and honest assessment of a case regardless of for which "side" he has been hired. Dr. Odell's Expert Witness Services are available to attorneys for both Plaintiff and Defense.
Areas of Expertise
:
Chronic Pain Management
Acute Pain Management
Interventional Pain Management
Diabetic Neuropathy
Fibromyalgia
Carpal Tunnel Syndrome
Regional Anesthesia
Nonsurgical Treatment of LBP with VAX-D
Electromedicine
Electroanalgesia
RSD / CRPS

Work Related or Accident Trauma
Nerve Damage
Opioids
Facet Syndrome
Discogenic Disease
Radiculopathy
Lumbar Decompression
Medication Management
Over Billing
Over Utilization
IME / Defense Medical Evaluation Review
View Consulting Profile
.
Combined electrochemical nerve block reduced pain in 80% of patients with neuropathies and 50% of patients with intractable back pain.
---
Electroanalgesic medical treatment involves the use of computer-modulated electronic signals to imitate, exhaust or block the function of somatic or sympathetic nerve fibers.
---